2016 Mercedes-Benz GLC300 Quick Take
by
Matt Degen
|
March 9, 2016 11:45 AM
In just a few days of driving the all-new Mercedes-Benz GLC300, I discovered quite a few traits about this small luxury SUV that replaces the GLK. Some weren't all that surprising, like the highly adept drivetrain. Others were, such as the intuitiveness of the controls and an audio system that astounded.
Regarding the former, we've already written extensively about the small-but-potent 2.0-liter turbocharged 4-cylinder engine that powers the GLC300. Its 241 horsepower/273 lb-ft of torque effortlessly move this luxury crossover SUV, while its 22 mpg city/28 highway ratings appear attainable in real-world driving. More remarkable is the vehicle's standard Dynamic Select, which allows you to toggle between drive modes like Eco, Comfort and Sport.
The modes truly make a difference. I spent most of my time in the default Comfort, and it is just that (though I personally would pass on the $3,700 Sport Package with the 20-inch AMG wheels that felt stiff over some bumps). Flicking to Sport mode or the even more aggressive Sport+ instantly changes the GLC's personality, offering quicker shifts via the commendable 9-speed automatic transmission and a firmer steering feel. It made for a highly rewarding experience carving up and down coastal hills.
But the greatest surprise about this vehicle was the way it stirred my soul -- through my ears.
Also: Kelley Blue Book Best Buy Awards of 2016
The best audio deal in automotive?
As a longtime audio enthusiast and former music critic, I pay particular attention to the sound systems in the cars I test. I can unequivocally attest that the Burmester in the Mercedes-Benz is among the best that money can buy. And at only $850, this optional high-end system is a screaming deal in the automotive world. If you have even a passing interest in music, pounce on it.
Just how good is this surround-sound system? I found myself taking trips just to listen to it. Although "listen" doesn't seem to do justice to the Burmester. This 14-speaker, 640-watt system powered by a 10-channel digital amplifier is incredibly immersive. I felt enveloped by the sound, bathed in audio bliss. I could literally feel the beat pulsate through my body.
And thank heavens this system still includes a CD player. Coldplay's latest album, "A Head Full of Dreams," sounded particularly magnificent, as if the band were passengers. Not long ago Burmester made a splash premiering in the S-Class, Mercedes' flagship sedan whose starting price is nearly $100,000. Now these German audiophile systems have trickled down into Mercedes-Benz vehicles like the C-Class and the GLC, and for the price they're unbeatable.
Also: See the New and Redesigned Cars of 2016

Intuitive, too
For all the GLC's high-tech luxury, it's easy to operate. Redundant controls for volume, audio source, climate control and navigation provided frustration-free driving.  
And as should be expected of a vehicle wearing the massive three pointed star on the grille, materials and craftsmanship are top-shelf. Everything about the GLC300 has the look and feel of quality. From the shine of the metal switchgear, vents and speaker housings to the ease of operating the windshield wipers (a mere press of the top of the stalk that controls blinker and wipers was handy to for to clear residual mist from a passing storm on the Monday morning commute to work).
As one of the newest arrivals among the popular class of compact luxury SUVs that includes the BMW X3, Audi Q5 and Acura RDX, the 2016 GLC 300 brings not only a sense of freshness, but also maturity, grace, utility and sportiness. It's a complete package, and one of the sweetest sounding ones available.
More 2016 Mercedes-Benz GLC...
See full review and pricing information for the 2016 Mercedes-Benz GLC or build and price your own to unlock its Fair Purchase Price, 5-Year Cost to Own, and more.
What's a fair price to pay for this vehicle?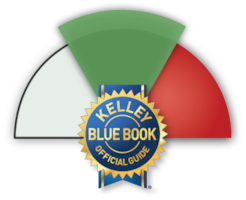 What's a fair price to pay for this vehicle?
We'll show you.
Find this Vehicle Near You
Mercedes-Benz
dealers with this vehicle in stock
Mercedes-Benz GLC
vehicles for sale within 75 miles