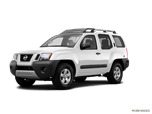 The 2014 Nissan Xterra receives a few new features including a much needed heated seat on the PRO-4X trim. X and S grades gain Bluetooth and steering-wheel controls, while the X trim gets an audio upgrade. An improved NissanConnect with Apps and new 16-inch alloy wheels round out the changes.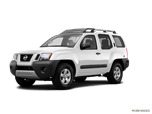 While most Xterra models see little change for 2013, prices on all have dropped, with Xterra S trims decreasing by over $2,600. Top-line PRO-4X models gain a hands-free infotainment system with navigation and rear-view monitor, while S models get an updated audio system.
About Nissan Xterra
As one of the last body-on-frame SUVs, the 2014 Nissan Xterra is both a rarity and a blessing. Unlike so many modern car-based crossover SUVs, the Xterra's truck-like design makes it tough as nails, allowing it to traverse all sorts of off-road obstacles without ripping its suspension or getting buried up to both axles. Often compared to the venerable Jeep Wrangler, the Xterra is every bit as rugged, although its roof and doors are not removable and it doesn't offer an advanced off-road package like the Rubicon. Still, if you're looking for a weekend warrior that is also easy to live with during the 9-to-5 grind, the Xterra makes a worthy ally.