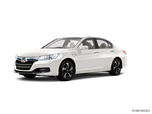 The 2014 Accord Plug-in is Honda's first production plug-in hybrid electric vehicle. This year also marks the return of a regular hybrid version of the Accord, the last of which was seen in model year 2007.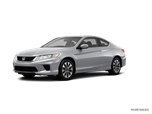 The 2013 Honda Accord is all new inside and out. Sleeker, rippled sheetmetal defines an exterior that has shrunk around an interior that is magically roomier. The 4-cylinder engine has direct injection and is mated to a CVT automatic transmission for better fuel economy, while the V6 has more power and exceptional fuel efficiency. New trims are Sport to capture younger buyers and, at the top, a Touring version.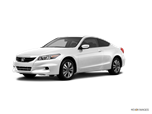 The only notable change for the 2012 Honda Accord Coupe is the addition of a USB audio interface port to the standard equipment list.

About Honda Accord
The Accord Hybrid represents a different take on hybrid technology. Instead of matching its electric motor to a fuel-efficient four-cylinder engine, as with the Civic Hybrid, and the Camry and upcoming Altima hybrids, the Accord Hybrid has its electric-assist motor teamed to a powerful 3.0-liter V6 engine. Although actually quicker than its gasoline-powered counterpart, the Accord Hybrid's lofty price tag and mid-range fuel economy figures can make it a tough sell. Wise consumers will notice that, compared to the Accord Hybrid, the four-cylinder Accord earns similar EPA mileage ratings yet costs about ten grand less. Conversely, the Camry Hybrid earns far better EPA city fuel economy ratings (40 miles per gallon versus 28 miles per gallon) and costs some $5,000 less.