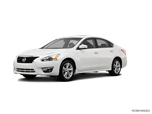 Nearly everything but the engines is either all or substantially new, beginning with the Altima's "class-above" looks, inside and out, and extending to a raft of new features, some class-exclusive. The CVT automatic transmission, thoroughly revamped for pleaseability and efficiency, accounts for much of its class-leading fuel economy.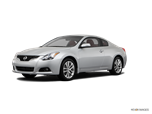 There are no major changes for the 2012 Nissan Altima Coupe.
About Nissan Altima
The Nissan Altima Hybrid provides yet another alternative in a list of midsize hybrid sedans that will be missing the Honda Accord Hybrid in 2008. But Nissan is hedging its bets. Not only does the Altima Hybrid trail the introduction of the gasoline-electric pioneers — Honda Insight and Toyota Prius —by several years, Nissan is also making it available only in those states that have adopted the more stringent emissions standards pioneered by California. Besides California, that list includes Connecticut, Maine, Massachusetts, New Jersey, New York, Rhode Island and Vermont. The Altima employs technology developed by Toyota — the solidly-proven Hybrid Synergy Drive, which is used under license by Nissan.