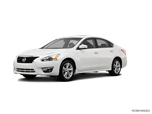 Nearly everything but the engines is either all or substantially new, beginning with the Altima's "class-above" looks, inside and out, and extending to a raft of new features, some class-exclusive. The CVT automatic transmission, thoroughly revamped for pleaseability and efficiency, accounts for much of its class-leading fuel economy.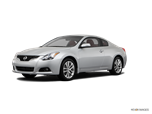 There are no major changes for the 2012 Nissan Altima Coupe.
About Nissan Altima
When Nissan redesigned its midsize sedan for 2002, it turned out as big as the "flagship" Maxima. Because that Altima has sold strongly, Nissan kept the 2007 redesign evolutionary, concentrating on improvements. Lower engine mounting, for instance, aims to cut "torque steer" to near-zero. Either a six-speed manual gearbox or a continuously variable transmission (CVT) may be installed with the four-cylinder or V6 engine. This CVT, Altima's first, provides a kickdown comparable to regular automatics. Shift modes provide normal, economy and sport operation, with no strange "rubber band" sensation. A gasoline/electric hybrid sedan will arrive soon, followed by an Altima Coupe.