Subaru Ascent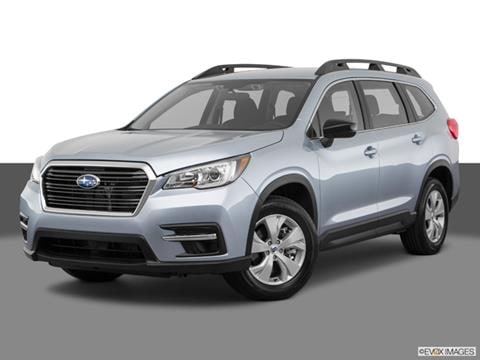 The all-new Ascent is what you'd expect from a 3-row Subaru SUV. It prioritizes comfort, quality, safety, and sportiness. Now, Subaru fans with growing families don't have to shop elsewhere, and buyers have an appealing new choice. The Subaru Ascent has the interior space, versatility and smart touches to compete with the Toyota Highlander, Nissan Pathfinder and Mazda CX-9.
New Features and Revisions
The Ascent is an all-new vehicle for 2019. It blends what people like about Subaru -- sporty attitude, high-quality interior, and loads of practicality -- with the versatility and roominess that midsize SUV shoppers are looking for. Clever interior touches and a fun-to-drive spirit separate it from the rest of the pack.