Used 2012 BMW 3 Series Sedan Used 2012
BMW 3 Series Sedan
2012 BMW 3 Series Pricing
2012 BMW 3 Series KBB Expert Review
---
The first iteration of an all-new, sixth-generation 3 Series – the 328i Sedan – lands in U.S. showrooms by February or March of 2012, but demand for the current generation shows no signs of abating. From its introduction in 1975, BMW's 3 Series has morphed into more variations than one might have imagined. Thankfully, BMW's original intent has remained the same: Provide driving enthusiasts with a dynamic platform wrapped in reasonable comfort and sitting on a responsible footprint. Prices are well north of where they started, luxury and electronics abound, but the guiding principles found in the first generation remain in the fifth gen. And note that the 3 Series sedan continues as a 2011 model until the first quarter of 2012, when the all-new sedan debuts as a 2012 model.
You'll Like This Car If...
If you regard driving as both an "act" and an "art," you'll enjoy the 3 Series. After 35 years, BMW's volume model remains the defining example when consumers reference a "sport sedan." That is, a nimble, responsive chassis embodying most of the attributes of a Grand Tourer, but clothed in more upright, practical bodywork. Whether you opt for the 2-door Coupe, 4-door sedan or M3 Convertible, the 3 Series execution remains faithful to the 1975 concept. Of course, when looking at the M3, it's the 1975 concept on drugs.
You May Not Like This Car If...
As good as the 3 Series is, it's not for everyone. With rear-wheel drive, the handling on dry pavement is more balanced, but less secure when roads are wet, icy or snow-covered. And that same commitment to rear-wheel drive intrudes on interior room; most competitive sedans and wagons in the price segment opt for front- or all-wheel drive to better balance on-road dynamics with passenger accommodation. Finally, if you hold onto a car longer than the finance period – or warranty period – you'll find "German" typically more maintenance-intensive than Japanese or domestic alternatives.
What's New for 2012
While near the end of its product cycle, the 3 Series received a number of visual and functional updates in 2011. To that end, the existing models benefit from little more than fine-tuning. Notably, as of 2012 the M3 4-door is no more; this is a 3 Series variant those wanting to travel at 150 mph (with their kids) will certainly miss. Going forward, the new sedan makes its debut first, after which BMW will fill in the coupe, convertible and wagon gaps.
Driving It
Driving Impressions
BMW has been playing this particular game – sport sedan, coupe, convertible and (if you will) sport wagon – about as long as anyone. To that end, they have reduced handling to an absolute science, with all driver inputs – steering, throttle and braking – perfectly executed, unless "driver error" rears its ugly head. A balanced platform, communicative steering, composed ride and ach du lieber braking serve as the benchmark in the 3 Series' competitive segment. Of course, the various powertrains all deliver specific characteristics. For most, the "cooking" 328i models will happily deliver capable performance at a more reasonable cost. Those demanding higher levels of performance or who may reside or drive at higher altitudes benefit from the added performance of the 335i. The V8-equipped M3 takes the equation, of course, just that much higher, with 414 horsepower beneath your right foot. And for those more bent on moderation than madcap motoring, the 335d can reliably deliver over 30 mpg on the highway.
Favorite Features
6-Speed Manual Transmission
At a time when many manufacturers have simply given up on shift-for-yourself shifting, BMW continues to not only offer a 6-speed manual, but excel at its engineering, production and execution. Balanced with a clutch actuation that is seamless, the BMW six speed is one of the best arguments EVER for self-employment. And it's a shame BMW dealers don't keep more in their inventory.

BMW Diesel
We were inclined to suggest the base 3.0-liter six for its essential goodness, but defaulted to the TwinPower Turbo for its almost sublime explosiveness. And then we were reminded of rising fuel prices and the diesel's 36-mpg highway rating. With the thrust of a V8 and the economy of a four, it's the right powertrain for the car – and the obvious choice for the times.
Vehicle Details
Interior
Although today's 3 Series doesn't enjoy the greenhouse (glass area) of earlier generations, it remains an eminently hospitable perch for navigating today's traffic. And when you're not concerning yourself with surrounding traffic or scenery, you'll enjoy the comfortable access, relatively clean layout, informative instrumentation and high-quality materials. And despite BMW's iDrive having benefited from some recent streamlining and simplification, we continue to prefer a more conventional approach to ventilation and audio controls. Thankfully, that remains available at more modest trim levels.
Exterior
No company, other than perhaps Porsche, has a better grasp of its design DNA than BMW. Today's 3 Series is immediately recognizable as a direct descendant of the first 3 Series, which arrived in the U.S. for the 1977 model year. And the design team accomplishes that with little or no reliance on retro influences, such as we see in much of today's ponycar fleet. That said, the 3 Series has grown dimensionally in each of its successive generations, and appears to be growing some more as the all-new 3 Series is launched next year. And the M3, now endowed with a V8, has lost most of the subtlety in its sheet metal...and all of its innocence.
Notable Standard Equipment
In its base, $35,000 form BMW's 328i sedan is comprehensively equipped. Beyond its standard 230-horsepower DOHC 6-cylinder powertrain connected to a 6-speed manual transmission, the cooking 3 Series benefits from any number of functional enhancements, including Dynamic Stability Control, Dynamic Traction Control and 4-wheel disc brakes with Dynamic Brake Control. Outside, standard 16-inch alloys provide a contact patch, while inside dark burled-wood trim warms the interior, as does an AM/FM stereo with CD/MP3 player with HD radio. Standard automatic climate control cools it. Of course, going up the food chain increases the number of standard features – while exposing the customer to even more expensive options. The M3, as either a Coupe or Convertible, is loaded in stock form, and will accelerate a window sticker almost as quickly as a quarter mile.
Notable Optional Equipment
We like the recent addition of the BMW Performance Power Kits to the menu of items available from your BMW dealer. You can now retrofit two versions of a performance add-on to your 6-cylinder 3 Series. BMW's Version 1 optimizing engine software, while Version 2 takes that software (adding 20 horsepower) and protects it via an auxiliary water cooler and an enhanced radiator fan. Costs are $599 and $1,199, respectively, plus the cost of labor. From BMW, of course, there are literally hundreds of ways to personalize your BMW, from comfort and convenience items to class-leading performance enhancements. Notably, on a great many models – even at window stickers north of $40,000 – leather remains an extra-cost option!
Under the Hood
It used to be so easy. A "328" designation conveyed a 2.8-liter displacement, while the "335" would indicate a capacity of 3.5 liters. Despite a disconnect with the nomenclature, we won't argue with the results. The turbocharged 2.0-liter 4-cylinder in the new 328i Sedan is a sweetheart of an engine. The normally aspirated 3.0-liter in-line six in the 328i coupes, convertibles and xDrive sedans produces an ultra-smooth 230 horsepower and 200 lb-ft of torque. The 3.0-liter six fitted to the 335i models boasts 300 turbocharged horsepower in standard guise, and 320 when you move up to the twin-turbo 335is – or opt for the Performance Power Kit. The 3.0-liter diesel, also an inline-6, offers a 36-mpg EPA rating on the highway and 50-state certification. All can propel you from zero to jail in an amazingly brief sprint, and hang out all day on the Autobahn – or your version of the Autobahn. And should you prefer an extended stay in prison, consider BMW's M3. With 414 horsepower from its 4.0-liter V8, this one delivers acceleration and top-end speed fully rivaling the more exotic – and restrictive – Sports/GTs.


328i Sedan
2.0-liter turbocharged inline-4
240 horsepower @ 5,000 rpm
255 lb-ft of torque @ 1,250-4,800 rpm
EPA city/highway fuel economy: na

328i Coupe / 328i Convertible / 328i xDrive Sedan /
328i Sports Wagon & 328i xDrive Sports Wagon
3.0-liter inline-6
230 horsepower @ 6,500 rpm
200 lb-ft of torque @ 2,750 rpm
EPA city/highway fuel economy:
328i Coupe: 18/28
328i Convertible: 17/26 (manual), 18/27 (automatic)
328i xDrive Sedan: 17/25 (manual), 17/26 (automatic)
328i Sports Wagon: 17/26 (manual and automatic)
328i xDrive Sports Wagon: 17/25


335i Sedan & 335i xDrive Sedan / 335i Coupe & 335i xDrive Coupe / 335i Convertible
3.0-liter turbocharged inline-6
300 horsepower @ 5,800 rpm
300 lb-ft of torque @ 1,300-5,000 rpm
EPA city/highway fuel economy:
335i Sedan: 17/26 (manual), 17/28 (auto)
335i xDrive Sedan: 16/25 (manual), 17/27 (automatic)
335i Coupe: 19/28 (all)
335i xDrive Coupe: 19/27 (manual), 18/27 (automatic)
335i Convertible: 19/28 (manual), 18/28 (automatic)

335is Coupe / 335is Convertible
3.0-liter twin-turbocharged inline-6
320 horsepower @ 5,900 rpm
332 lb-ft of torque @ 1,500 rpm
EPA city/highway fuel economy: 18/26 (manual), 17/24 (DCT automatic)


335d Sedan
3.0-liter turbocharged inline-6 diesel
265 horsepower @ 4,200 rpm
425 lb-ft of torque @ 1,750-2,500 rpm
EPA city/highway fuel economy: 23/36

M3 Coupe/M3 Convertible
4.0-liter V8
414 horsepower @ 8,300 rpm
295 lb-ft of torque @ 3,900 rpm
EPA city/highway fuel economy:
M3 Coupe: 14/20
M3 Convertible: 13/20 (manual), 14/20 (DCT automatic)
Pricing Notes
The good news: A 2011 or 2012 BMW 3 Series can still be for a Manufacturer's Suggested Retail Price (MSRP) under $40,000. And given its build quality, no-cost maintenance during the warranty period and historically good resale value, it may be no more expensive to own than other sport sedans which mimic 3 Series attributes while rarely matching them. Starting at about $$35,500 the 3 Series sedan is the least expensive of the variants, while the wagon starts at $38,000, the coupe at under $40,000 and the convertible hardtop at just over $48,000. And should you truly want to blow open the budget, consider either M3, with base prices of around $60,000 for the M3 Coupe and roughly $70,000 for its convertible hardtop sibling. For those preferring monthlies to check writing, BMW – in part because of its historically good resale – plays the leasing game about as well as anyone. Prior to your purchase, consult kbb.com's Fair Purchase Prices for a reality check of what's actually being spent by other 3 Series prospects.

BMW 3 Series Consumer Reviews
---
I don't think anything can top this
I honestly believe this car will be my favorite car of all time. The performance is very good, the size of the car is perfect, and it is...
328D - Best car I have ever owned!
If you are in the market for a peppy, luxury, affordable, Reliable, stylish car to drive, this one is for you. My 328D is awesome. I get...
Not as good as the German models; but still Great
Had many BMWs over the years. My favorite marque by far. As long as they are maintained BETTER than the factory recommends (Oil change...
donewoody
August 24, 2018
Very good commuter
I originally leased 2013 328 in December 2012. Originally test drove 328 and A4 and the steering feel of the 328 just felt better. ...
ProffessorZ
August 08, 2018
Favorite car of all time
Ive had this vehicle for about 18 months, and its easily the best daily driver Ive ever had. Reviews from the time it came out got it...
Kick in the pants to drive
Wow! This car is so much fun to drive. The car has so much power but also maintains very high levels of comfort. If you are looking at...
Herb and Nest
February 28, 2018
I certainly cant complain
Im sort of an auto snob (and maybe slightly vain) so have enjoyed many of the luxury brand cars including Mercedes and Jaguar and Id...
Love this car!!
Fast and comfortable. Cant live without heated seats and steering wheel. Bluetooth and navigation very reliable and easy to operate. ...
BigBlockBMW
November 10, 2017
I love this car.
This is my second BMW. The first was an old, classic BMW 2002 and I loved that car so much I wanted to get its replacement. As much as...
BeemerSean
September 28, 2017
A drivers car
I fell in love with the 328i with the M Sport package the first time I drove it. Its a 4-door sedan but handles like a sports car. The M...
2012 BMW 3 Series Specs
(Based on lowest-priced style)
Basic Warranty
12 yr with Unlimited miles
2012 BMW 3 Series Safety Ratings
Similar Vehicles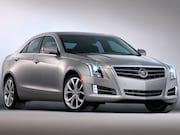 ---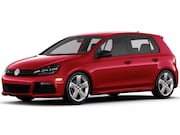 ---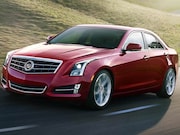 ---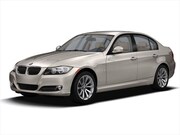 ---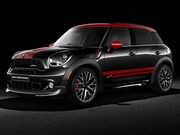 ---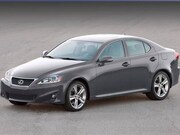 ---