Audi Q8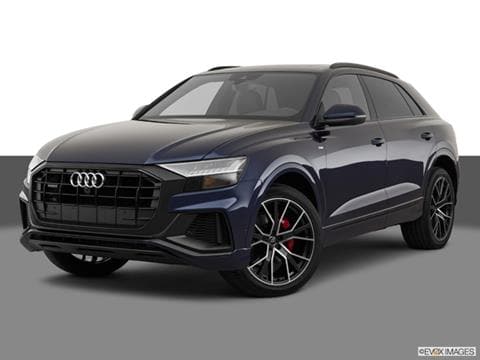 If you like the Audi Q7 but don't need all three rows of seats, the luxurious all-new 2019 Audi Q8 deserves your attention, aided by a new turbocharged 3.0-liter V6 and a sporty roofline that looks great without compromising utility as much as you might expect.
New Features and Revisions
The Q8 is all-new for 2019, based on an updated version of the chassis that underpins the Q7. The longitudinally mounted engine, a 3.0-liter V6, is also new, fortified by a single twin-scroll turbocharger nestled in the aluminum block's vee.