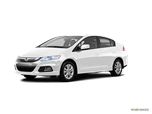 Honda gave the Insight hybrid hatchback a mild makeover last year, and for 2013, there are no substantial changes.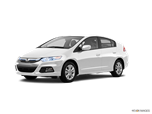 For 2012, Honda gives the Insight hybrid hatchback a refreshed front end, new headlights and taillights, a cool backlit blue bar running across the grille, more rear-seat headroom and legroom and a revised interior with a more tech-centric instrument cluster. Also new is the addition of a rearview camera to navigation-equipped models.
About Honda Insight
Honda was the first brand to bring a hybrid to the American market, so the fact that the Toyota Prius from the company's arch-rival has come to represent all hybrids in the minds of many American consumers caused no small amount of irritation within the halls of Honda. Now Honda is re-engaging in combat over hybrid supremacy with its all-new 2010 Insight, a vehicle designed to bring the advantages of a hybrid powertrain to a new, less-affluent set of buyers. The new model combines a 1.3-liter four-cylinder gasoline engine with a 10-kilowatt electric motor plus serious computer power to create a reasonably simple but still very effective hybrid drive system. Called Integrated Motor Assist, the hybrid system works well while keeping costs down and it offers the additional advantage of being packaged in the four-door hatchback so efficiently that the Insight offers foldable rear seats.