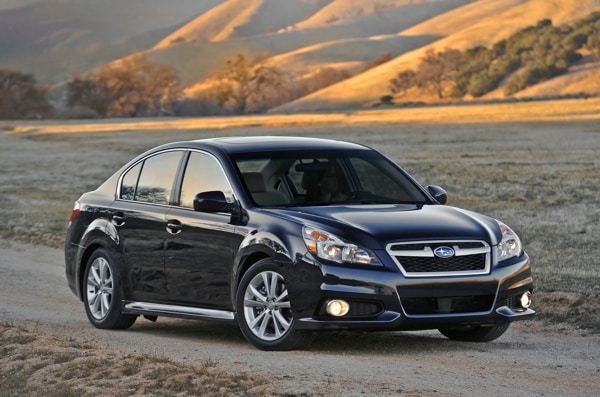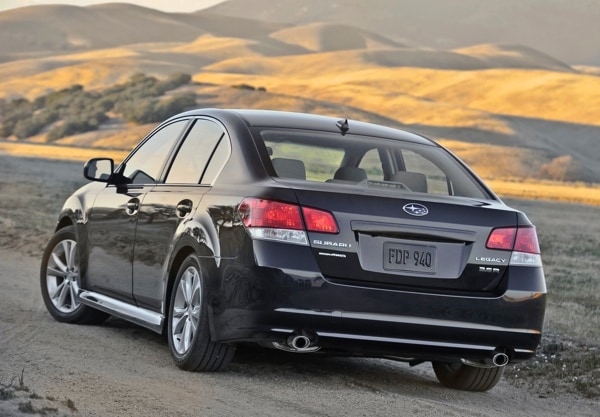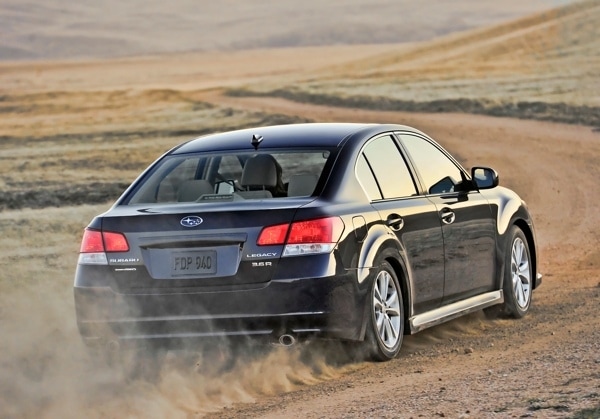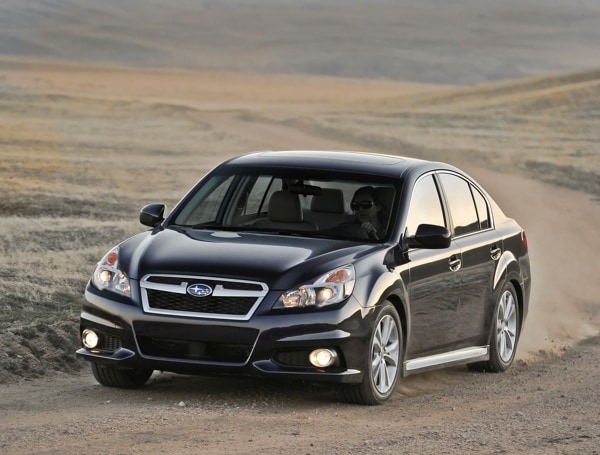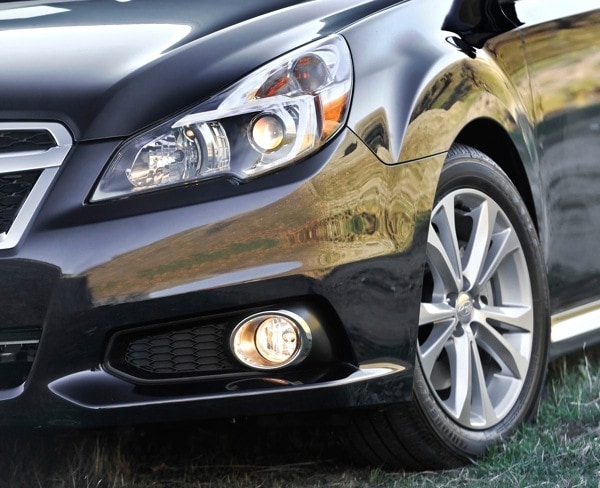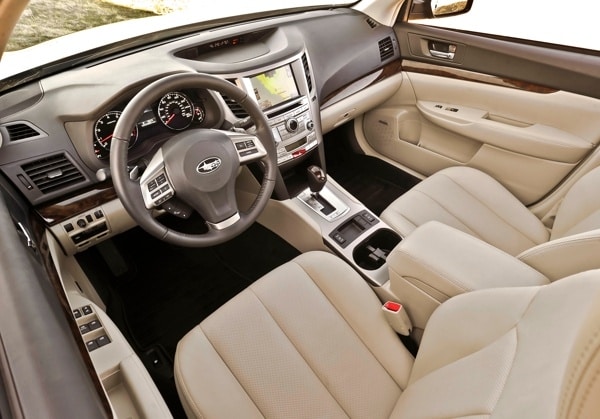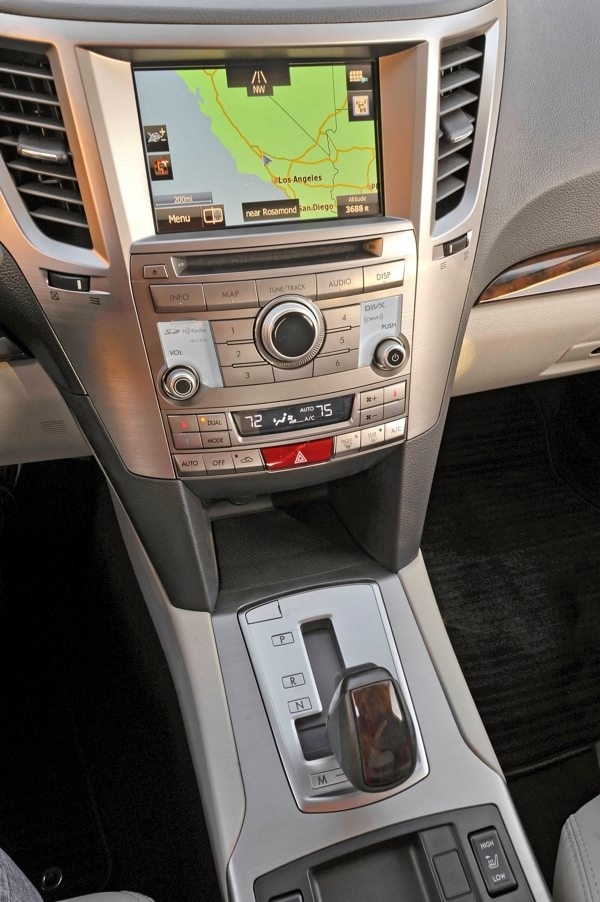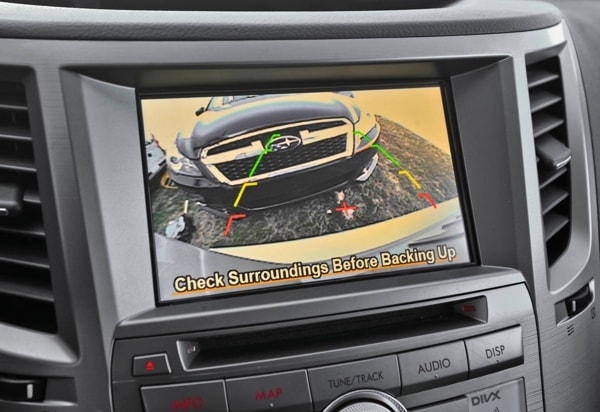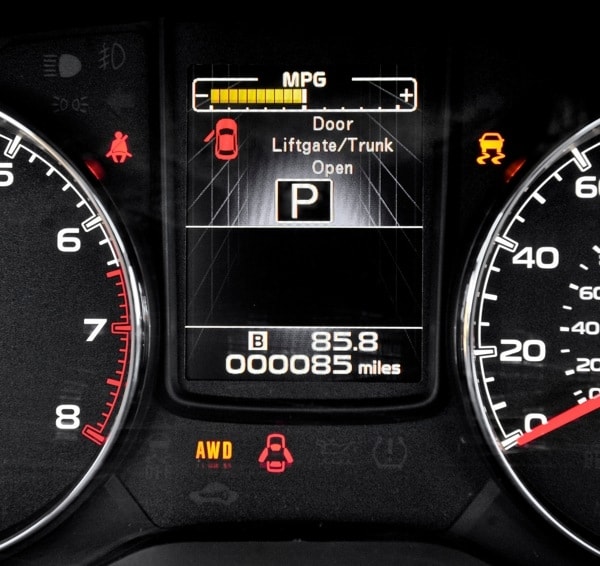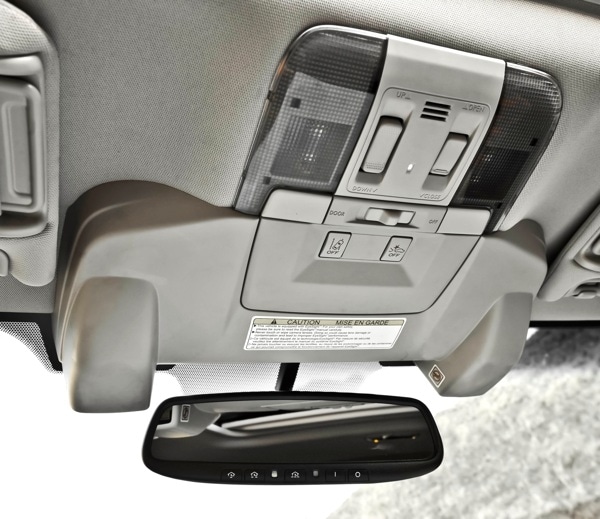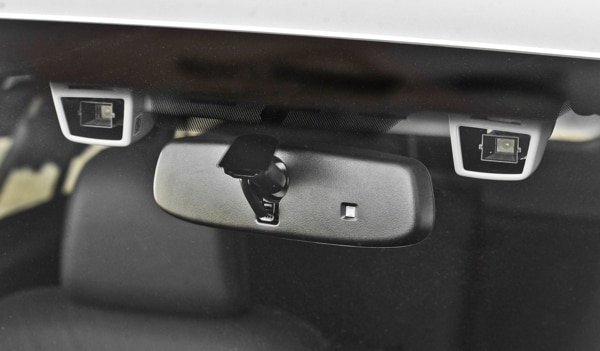 The Subaru Legacy is the best all-wheel drive sedan this side of $30,000.
Among the dozen mainstream midsize sedans on the market, the Subaru Legacy stands in contrast to them all with one significant standard feature: all-wheel drive (AWD). While this traction-enhancing setup should come as no surprise since it's a Subaru -- all of the automaker's vehicles except the sporty new BRZ are born with it -- all-wheel drive is a major distinguisher in this segment of front-drive cars. In fact, only one other contender even offers the feature, and an all-wheel drive Ford Fusion has a starting sticker price of more than $33,000. That makes the Legacy's base price of just over $21,000 all the more enticing.
The Legacy isn't the sleekest, most fuel-efficient or technologically advanced in this segment, but it's backed by an impressive history of reliability and resale value and has, like other Subarus, a small but growing cadre of admirers. For midsize sedan shoppers who regularly contend with snow or slippery road conditions, the Legacy may be the first and last car they seriously consider. For those who don't, the Legacy can be a tougher sell.
Why All-Wheel Drive Matters
A system such as this does just what its name implies: drives all four wheels. While the Legacy does not have high- and low-range gearing like a 4x4 truck, Subaru's Symmetrical All-Wheel Drive system is one of the best at what it does. Unlike other setups that only send power to specific wheels when others slip, Subaru's system sends power to all wheels simultaneously, plus has the smarts to shift power to and from specific wheels if slippage occurs. The Legacy's all-wheel drive system can make the difference between being stranded in snow or getting home to hot cocoa.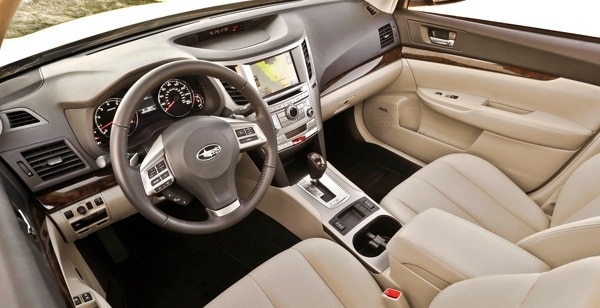 Driving It
Another differentiator between the Legacy and every one of its rivals is the Subaru's flat, "boxer" engine. In this kind of setup, the engine's pistons fire horizontally instead of vertically, like a boxer's fists moving back and forth. This design helps give the car a lower center of gravity, which can contribute to better handling and a more planted feel.
Here are a few driving impressions from our full review of the 2014 Subaru Legacy: "We found the Legacy's ride to be exceptionally smooth and its cabin sufficiently quiet. The boxer engine's low center of gravity coupled with all-wheel drive make for stable handling with a slightly sporty edge. The newly improved 2.5-liter engine's 173 horsepower provides adequate though unspectacular acceleration and passing, though its optional CVT works better than most and features a set of paddle shifters that allow manual-style gear changes."
Varying Degrees of Thirst

Rated at 173 horsepower and 27 combined mpg, the 4-cylinder Legacy isn't as powerful or as efficient as the category's key players, but it's close enough considering its all-wheel advantage.
For those willing to spend more for smoother, more effortless power, Subaru offers a 6-cylinder boxer engine that packs 256 horsepower. But that extra power commands a further sacrifice in fuel economy, with the larger engine earning a disappointing EPA city/highway combined fuel economy rating of 20 mpg. At 12,000 miles per year and $4 per gallon, the V6 can cost an extra $50 per month in gas compared to the 4-cylinder Legacy, and $40 more per month compared to a Ford Fusion with all-wheel drive or a V6-powered front-drive Altima (both 25 mpg combined).
A Wagon in the Offering
Another distinguishing factor of the Legacy is that it's offered as a station wagon, though it's considered a separate model in Subaru's lineup. For all intents and purposes, though, the popular Subaru Outback can be thought of as the wagon version of a Legacy. In addition to offering more than double the cargo capacity of the Legacy sedan, the 2014 Outback wagon stands taller with an SUV-like 8.7 inches of ground clearance that enables it to dance over obstacles. Otherwise, the Outback offers most of the same features and amenities as the Legacy, including the same two engine choices.
Meanwhile, on the Technology Front
Subaru's Legacy isn't traditionally known as a tech powerhouse, but it made strides in 2013 with its new EyeSight driving aid. This optional system bundles adaptive cruise control that automatically paces the vehicle in front -- Legacy is one of the few midsize sedans to offer this feature -- plus lane departure warning to prevent inadvertent drifting and a pre-collision braking feature that can automatically apply the brakes if it senses an impending crash. We'll likely see more technology in the next-gen 2015 Subaru Legacy, which could even add a hybrid powertrain to the mix that follows the lead of the forthcoming XV Crosstrek Hybrid that debuted earlier this year.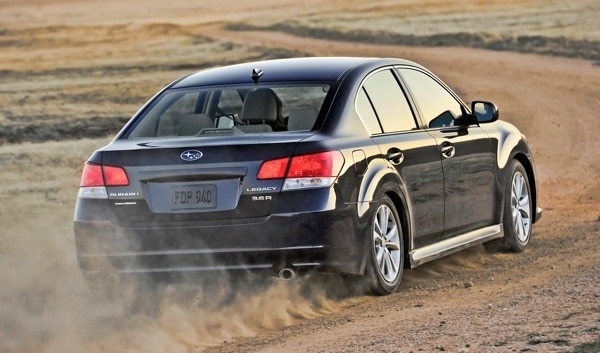 Build and Price
The 2014 Subaru Legacy starts at just over $21,000 for a model with a 6-speed manual transmission and just over $22,000 for one with an automatic. These are tantalizing prices for a roomy car with all-wheel drive and a decent set of standard features. Top-line Legacy 3.6R Limited versions with the powerful 6-cylinder engine and amenities such as leather seating and a premium sound system start at $29,690. How much should you really pay? Click here to compare trim levels and build a 2014 Subaru Legacy the way you like it and we'll give you the Kelley Blue Book Fair Purchase Price, which reflects actual transaction prices before applicable incentives.
11 Others to Consider
If you want a midsize sedan and need all-wheel drive, there's a good chance you've already decided on the 2014 Subaru Legacy. But if front-wheel drive is just fine, you'll want to weigh the Legacy against the 11 other mainstream midsize sedans.
Sneak Peek
An all-new Legacy is likely to bow within the next year or so, and Subaru has offered an early look in the form of the hot-looking Subaru Legacy Concept pictured below and detailed here with more images.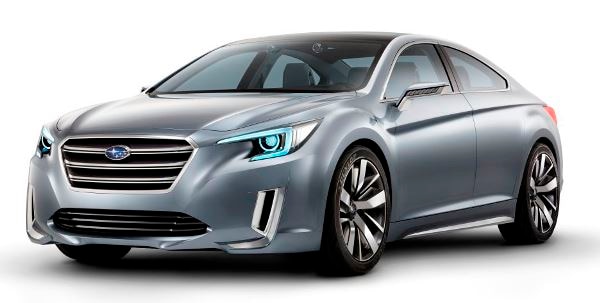 Popular at KBB.com