Toyota Prius Prime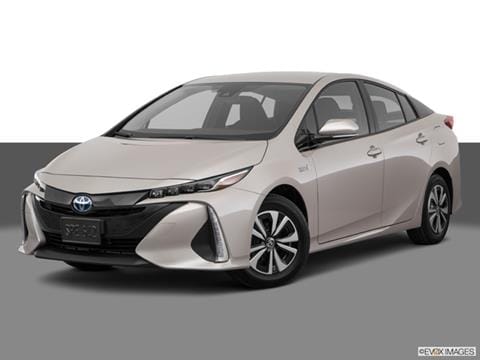 The 2018 Toyota Prius Prime is one of the most fuel-efficient cars in the world. It's a plug-in hybrid version of the popular Toyota Prius Hybrid and it can be driven over 25 miles on electricity alone, just like a pure electric vehicle. When the battery's charge is depleted a small internal-combustion engine begins to help power the car, but the Prius Prime still returns over 50 mpg and has a total range of over 600 miles.
New Features and Revisions
All-new just last year, the 2018 Toyota Prius Prime plug-in hybrid is unchanged this year.
Other Model Years
2017
‑

2017 Toyota Prius Prime
(2017 model pictured)
New Features and Revisions:
Toyota's Prius Prime is an all-new model for 2017, but not an all-new idea. This plug-in version of the Toyota Prius has an all-new drivetrain, longer EV range, quicker recharge time, better fuel economy, better looks, and a more high-tech interior than its predecessor and the standard Prius.
See how style, options and other factors can impact pricing in your area.