Toyota Corolla Hybrid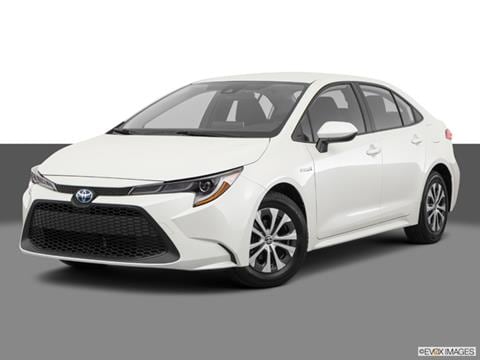 A perennial go-to car in the compact segment, the all-new 2020 Toyota Corolla builds on that reputation with an all-new design. In addition to delivering good fuel economy, the Corolla has also upped its fun-to-drive nature thanks to its new chassis.
New Features and Revisions
The 2020 Toyota Corolla sedan is all-new from the ground up. Although it shares the 106.3-inch wheelbase of its predecessor, the new model has a lower ride height, shorter front and longer rear overhangs, a wider track and lower cowl. The Corolla boasts a new 2.0-liter 4-cylinder engine on higher trims and an updated version of the standard 1.8-liter engine as well as a hybrid version that mates the smaller engine to an electric motor and battery pack. The new platform, which is shared with the hatchback, features an independent rear suspension that greatly improves the Corolla's handling.