Ford Ranger SuperCrew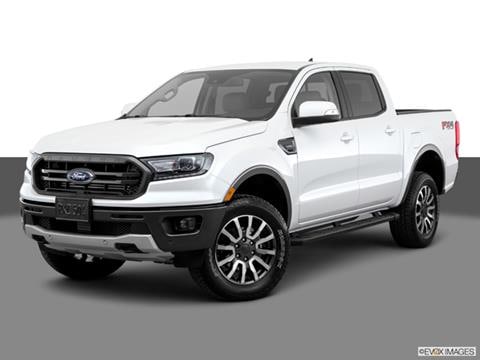 After an 8-year absence, the 2019 Ford Ranger midsize pickup returns to take on rivals like the Toyota Tacoma and Chevrolet Colorado. It doesn't offer quite as many cab/bed variations and has a rather stiff ride, but it does come packing a potent turbocharged engine, laudable tow and payload ratings, and innovative tech features.
New Features and Revisions
The 2019 Ford Ranger is all-new. Ford's midsize truck returns after an 8-year absence. Thoroughly modern, it comes with a 270-horsepower turbocharged 4-cylinder engine, 10-speed automatic transmission, standard active safety systems like automatic emergency braking, and a choice of 2-door SuperCab or 4-door SuperCrew cab models that accommodate four or five passengers, respectively.