Volvo confirms a four-cylinder future and scalable-platform plans
by
KBB.com Editors
|
September 20, 2011 4:49 AM
In addition to previewing its next-gen thinking on styling and design in Frankfurt with the Volvo Concept You, the Swedish automaker announced that its was working on two new technical developments -- a family of super-efficient four-cylinder engines and new scalable vehicle architecture -- that will pay big dividends in manufacturing ease and buyer benefits.
"We're now taking our technological future into our own hands. Both our new architecture and the new engine range will enable us to be on par or even beat our toughest competitors in crucial areas such as driving dynamics and fuel efficiency," says Peter Mertens, Senior Vice President Research and Development at the Volvo Car Corporation.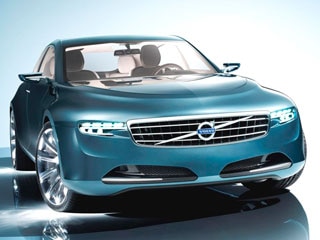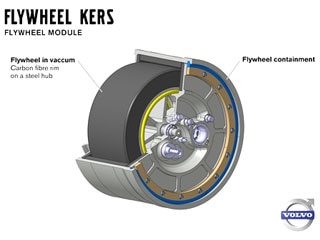 According to Martens, the new engine range -- officially designated "VEA" for Volvo Environmental Architecture -- will encompass gasoline and diesel offerings, all with direct injection and some with turbocharging. Intended to work independently or as part of future hybrid packages, these modular motivators will have about 60-percent fewer unique parts, weigh nearly 200-pounds less than Volvo's current four-cylinder lineup, and net about a 35-percent improvement in fuel economy with a commensurate drop in CO2 -- all while offering the performance of a six-cylinder. To help in that mileage-maxing cause, the engines will also be teamed with a new 8-speed automatic transmission.
As for vehicle design, Martens notes that with its Scalable Platform Architecture (SPA), multiple vehicles will share various modular elements and can be turned out far more efficiently thanks to the introduction of a new flexible production system. Capable of accommodating all types of powertrain types and configurations, Volvo's SPA also will bring huge reductions in vehicle curb weights, on the order of 220 to 330 pounds compared to similar-sized conventional vehicles. "SPA gives us a fresh technological start. When the first SPA model is launched in a few years' time, about 90 percent of its components will be new and unique. What is more, we're raising the bar when it comes to quality and technology level in every area. We will be fully on a par with the very toughest competitors."
Martens also confirmed that Volvo would begin on-road testing of its new Flywheel Drive system later this fall. Essentially a KERS (Kinetic Energy Recovery System) setup mounted on the rear axle of a front-drive (FWD) vehicle, it converts braking energy to rotational energy which can then be stored or used to provide up to 80-additional horsepower while trimming fuel use by up to 20 percent. "Flywheel technology would be a suitable solution for our large cars such as the Concept You sedan."