Toyota NS4 Advanced Plug-in Hybrid Concept - 2012 Detroit Auto Show
by
KBB.com Editors
|
December 20, 2011 12:08 PM
A dramatic statement on future mobility that embraces both superior technology and the human factor, the Toyota NS4 Advanced Plug-in Hybrid revealed at the 2012 Detroit Auto Show is a could-be precursor to a mid-size vehicle the automaker is considering for a global introduction by mid decade.
More from Detroit 2012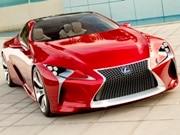 See the future as it looks from the 2012 Detroit Auto Show
More new cars
Developed as a dedicated plug-in hybrid completely distinct from the Prius family, the Toyota NS4 embodies a new styling direction Toyota hopes will create an emotional as well as an intellectual connection with buyers. Reflecting what it calls "a new take on the aerodynamics of the modified triangle," the NS4's unconventional but interesting body form, sweeping cabin-forward greenhouse supported by elegantly thin pillars and dramatic detailing combine to give it plenty of curbside presence while power-activated swan-wing doors ease entry/exit to/from its equally futuristic cabin.
An exercise in black, white and blue, the minimalist interior of the Toyota NS4 has a decidedly futuristic but functional character highlighted by an ultra-sophisticated Human-Machine Interface (HMI) built around a center touchscreen that emulates the look and feel of a smartphone. Capable of responding quickly, directly and with the least amount of driver distraction, the HMI handles everything from audio and climate control to navigation needs and keeping tabs on the state of the battery charge. It's also capable of "learning" driver preferences and habits to better anticipate the best responses to given environments and situations.
2013 Toyota Prius C delivers 50 mpg for less than $19,000
As you might expect, powertrain details for the NS4 Plug-in Hybrid are pretty minimal. Toyota will only confirm that it's "targeting" a next-generation Hybrid Synergy Drive plug-in package that's smaller, lighter and more efficient with quicker acceleration, longer range and a short charge time.
The automaker is far more forthcoming on outlining a plethora of new safety innovations fitted to the NS4, starting with the next generation of its Pre-Collision System, glare-minimizing Adaptive Driving Beam Headlamps, a pedestrian protecting pop-up hood structure and a more sophisticated Blind Spot Monitor system.
Even the glass in the NS4 benefits from a number of high-tech twists, including anti-fog film, heat-rejecting anti-solar film, an ultraviolet absorbing inner layer and hydrophobic coating that helps divert raindrops off of its windshield and solar roof panel.
"The continued success of our conventional hybrid vehicles has laid strong groundwork for market acceptance of future advanced technologies," said Jim Lentz, TMS president and chief operating officer. "NS4 demonstrates Toyota's ongoing commitment to enhancing the safety, efficiency, and convenience of future mobility for people everywhere."
This story was updated on January 9, 2012, with new information and photos released in conjunction with the world premiere of the 2013 Acura RDX Prototype at the 2012 Detroit Auto Show.
2012 Detroit Auto Show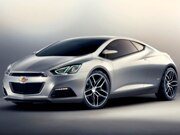 See something new from the big show
Coming cars
10 Cool Cars Under $18k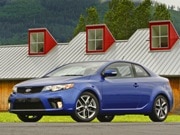 Go cheap, stay cool with our 10 Coolest Cars Under $18,000
Coolest cars
10 Used Cars Under $8k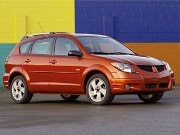 Our 10 Best Used Cars Under $8,000 may be the 10 smartest buys out there
Best used cars