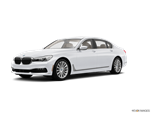 This is a new 7 Series inside and out, with an all-new high-strength-steel, aluminum and carbon-fiber structure that reduces weight even as the car grows in overall length and adds features and technology. The revamped the suspension on the 2016 7 Series incorporate air springs and active rear steering.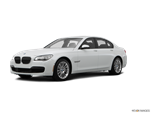 The biggest news for the BMW 7 Series this year is under the hood, in the form of a new 6-cylinder diesel engine. This turbocharged 6-cylinder offers up fuel economy that's superior to the ActiveHybrid 7 model, and it can accelerate to 60 mph in just over six seconds.
About BMW 7 Series
The time and effort taken by BMW in making over its flagship 7 Series, the first major redesign in seven years, are apparent in the attention to detail, improvements in ride and handling, and above all, groundbreaking technology in infotainment and driver assists. BMW will again be bringing only its long-wheelbase models to America, offering two turbocharged engines, an inline-6 and a V8, the former for the rear-drive 740i, the latter for the all-wheel-drive 750i xDrive. For now, the 2016 BMW 7 Series will not have a V12 option; the 2015 model will have to suffice. Also, BMW has dropped the 6-cylinder turbodiesel and Active Hybrid in favor of adding a fuel-sipping plug-in hybrid later.
View
BMW vehicles for sale
near you.