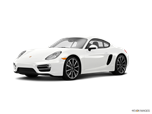 The 2014 model year marks the third generation of the Porsche Cayman. With a new aluminum-intensive body structure at its core, the 2014 Cayman is lighter, more agile and 40-percent stiffer than the outgoing version. And despite the price difference, well-appointed Cayman models exhibit the same premium look and feel as the flagship 911.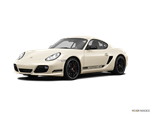 For the 2012 model year, the Cayman lineup adds an Ipanema Blue paint finish to the color palette along with the new high-performance Cayman R, which offers a 330-horsepower version of Porsche's renowned 3.4-liter boxer engine, revised suspension componentry and additional weight-saving measures.
About Porsche Cayman
Introduced as a 2006 model, the Cayman S wasted no time in serving notice of its intentions to rivals such as the Audi TT Quattro Coupe, BMW Z4 M Coupe and Mercedes-Benz SLK 350. For 2007, it's joined by a slightly less potent but still remarkably engaging and considerably more affordable base Cayman. Both offer a close encounter with 911-style driving experiences for thousands of dollars less. While sharing a good deal of basic engineering with Porsche's entry-level Boxster line, the Cayman's more rigid, closed-body structure gives this mid-engine rear-wheel-drive two-seater even better handling and a more graceful appearance. Although a tad pricy, the 245-horsepower Cayman and 295-horsepower Cayman S still deliver a great return on your fun-to-drive investment.