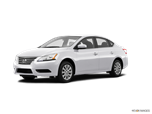 Nissan tweaks the 2014 Sentra with some revised tuning to its CVT transmission, suspension and steering. New features include lower front-seat storage pockets and an updated NissanConnect with Apps.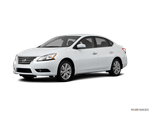 The 2013 Nissan Sentra is as new as new gets. In addition to all the improvements you can see and touch, the Sentra is built on a new, lighter platform and driven by a new engine and transmission setup.

About Nissan Sentra
When Nissan redesigned the Sentra last year, its goal was to create a compact economy car that looked and felt like a premium midsize sedan. While no mini-Maxima, we do think the Sentra feels very Altima-like, in both the way it drives and pampers its occupants. The refined interior doesn't just look great; it's actually quite functional, providing a big back seat and a spacious trunk. Understanding that today's car buyer is as concerned with high-tech as with high fuel economy, Nissan has equipped the Sentra with all manner of available treats, including the NissanConnect infotainment package that includes features to access Goggle and Pandora, as well as manage text messages.