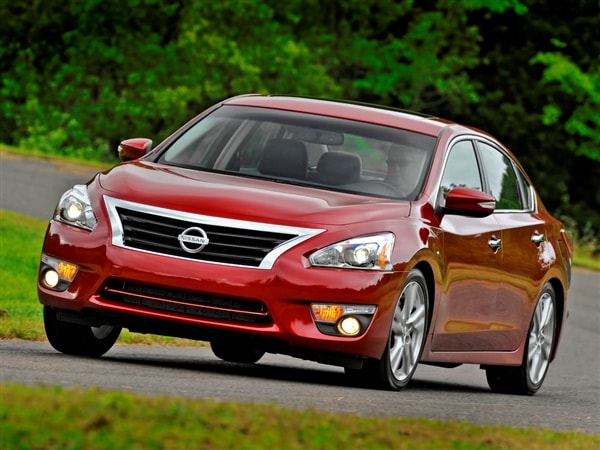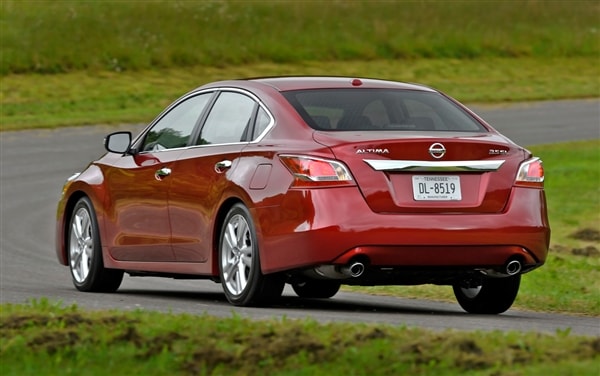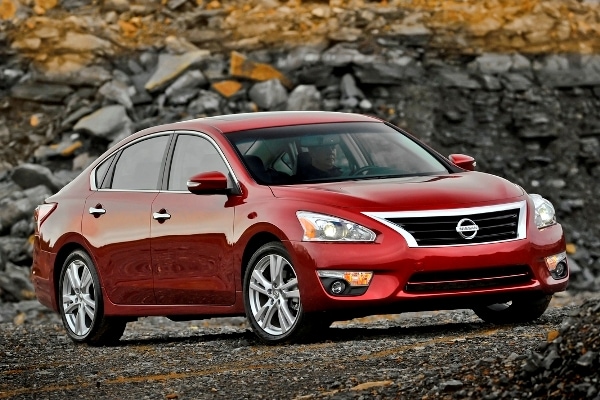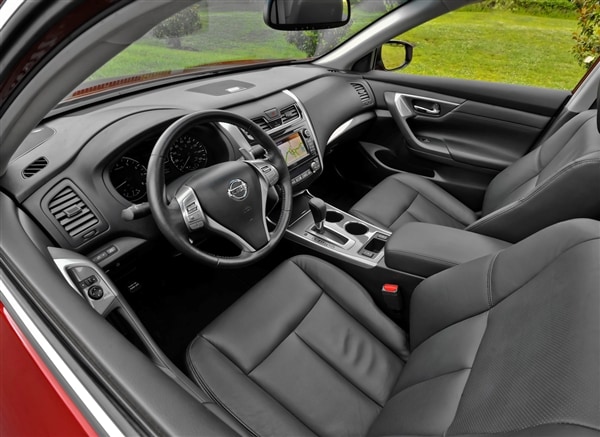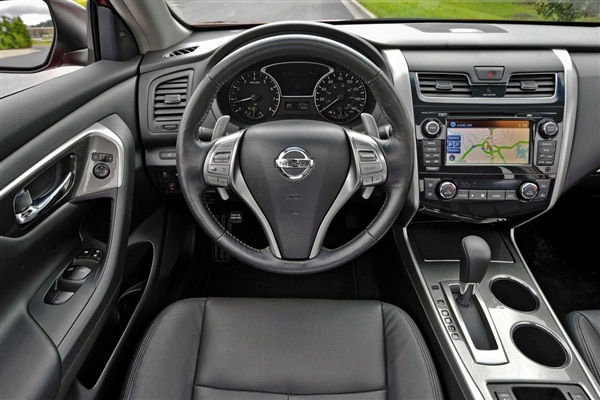 Now competitive with Accord and Camry in every meaningful measure.
A perennial sales success, the Nissan Altima has never quite been able to break through the glass ceiling that separates the Honda Accord and Toyota Camry in the hearts and minds of so many shoppers.
But the Altima was totally rethought and redesigned for 2013, and it's never been easier to mention Nissan's midsize sedan in the same breath as those two automotive legends. Not only is the car itself more competitive, but Nissan seems to be moving away from the performance messaging that maybe differentiated but also pigeonholed the Altima in the past. The 2014 Nissan Altima is a comfortable, roomy and efficient midsize sedan, and that's just how Nissan is selling it.
Driving It
Even though the Altima is now larger, quieter and more comfortable, it's still one of the most fun-to-drive midsize sedans. A few observations from our full review of the 2014 Nissan Altima: "Nissan engineers benchmarked such premium sedans as the Audi A4 and BMW 3 Series when designing the Altima and the results speak for themselves. The Altima is nimble and light in around-town driving, yet sufficiently aggressive in tight turns as to satisfy the most demanding enthusiast."
Awards
The Altima has been recognized with several KBB.com awards and accolades, a tradition that continues with the 2014 model year. One of our 10 Best Sedans Under $25,000, the 2014 Altima is also one of only two midsize sedans to make the grade as one of our 12 Best Family Cars of 2014.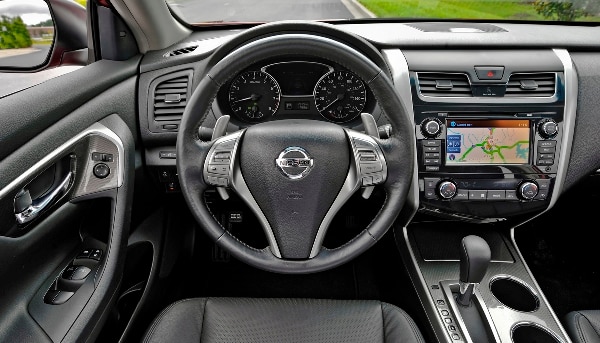 The V6 Lives
The 2014 Nissan Altima is one of a shrinking number of midsize sedans to offer optional V6 power. We like the turbocharged 4-cylinder engines offered as upgrades on competitors like the Hyundai Sonata, Kia Optima, Ford Fusion and Chevrolet Malibu — the cars are typically more fuel-efficient than comparably powered V6 models, and more nimble — but there's definitely something appealing about the smooth power and sound of a V6. But at 12,000 miles per year and $4 per gallon it works out to about $30 more in gas every month, and even a 4-cylinder Altima will sprint to 60 mph in an impressive 7.1 seconds, according to Nissan. A V6 is nice, but there's more than one reason 85% of Altima buyers go with the 4-cylinder.
From the Video
Our most recent Nissan Altima video review includes an explanation of the Altima's "zero gravity" seats, as well as an appearance by the word "swoopy": "If you like the current, swoopy state of Nissan styling, you'll like the newest Altima. It's a shape that's expressive, without being weird."
Build and Price
The 2014 Nissan Altima Sedan starts at under $23,000 and tops out at just more than $35,000 with a V6, leather, moonroof and a host of cool technology upgrades. To find out how much you should really pay, build a 2014 Nissan Altima the way you like it and we'll give you the Fair Purchase Price, which reflects actual transaction prices before applicable incentives.
More Midsize Sedans
The Nissan Altima was the third best-selling midsize sedan in 2013, with the Toyota Camry and Honda Accord comfortably ahead and the hot new Ford Fusion nipping at its heels. But those aren't the only four competitors worth considering. In fact, you're going to have to rule out 11 other midsize sedans before you write your check, and most of them are really darn good.