Tesla Model 3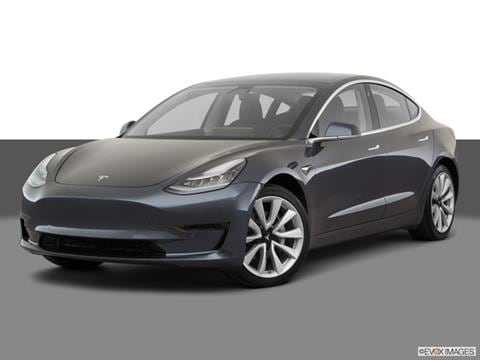 Elon Musk has overpromised and underdelivered with the Tesla Model 3. If the delays and build-quality issues related to the ramping up of production are solved, the 2018 Tesla Model 3 could be poised to make a giant splash in the sea of mass-market EVs, but only if large numbers are sold at or near the promised MSRP of $36,000.
New Features and Revisions
Tesla makes changes to vehicles (sometimes via software updates) whenever needed, not by model year, so it's tough to say precisely what's new for the Model 3 in 2018. This much we do know: Only long-range Model 3s (310 miles) with rear-wheel drive are being built right now, followed soon by a long-range dual-motor Model 3 with all-wheel drive. The standard Model 3 -- the one with 220 miles of range and that oft-quoted started starting price of $36,000 -- won't be available until the end of 2018. Or maybe early 2019. Order online now and be prepared to wait.