New 2018 Tesla Model 3 Sedan New 2018
Tesla Model 3 Sedan
Editor's Overview
The Model 3 stumbled out of the gate, but this compact electric sports sedan shows promise to become a game-changing mass-market EV.
2018 Tesla Model 3 Pricing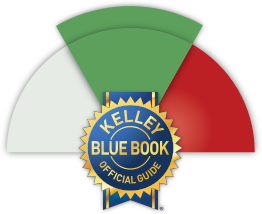 See how style, options and other factors can impact pricing in your area.
For Sellers
You'll get:
Trade-In, Private Party, Instant Cash Offer
Get Value
2018 Tesla Model 3 KBB Expert Review
After years of waiting, Telsa's highly-anticipated Model 3 has arrived. The all-electric sedan blends a sleek 4-door exterior with a futuristic, minimalist, passenger compartment – most notably, the traditional instrument cluster has been replaced by a single touch-screen display. An entry-level Model 3 was promised to deliver combustion-like electric range and a base price of $36,000, but technical hurdles have kept the company from achieving Elon Musk's original goals. Instead, Tesla is currently delivering three variants: Model 3 Performance (AWD and Long Range), Model 3 Dual Motor (AWD and Long Range), and Model 3 Mid Range RWD — all in the $50,000 price range. A lower priced Model 3 is expected in 2019.
You'll Like This Car If...
If you're smitten by technology and touch screens, if you prefer software updates to tune-ups, and if you like the idea of using electricity instead of fossil fuel, you'll dig this Tesla.
You May Not Like This Car If...
If you require the convenience of refueling at each street corner, look elsewhere — Tesla's Supercharger recharging network works well, but the network doesn't cover many rural areas.
What's New for 2018
Tesla updates its vehicles continuously (via a cloud network), and the company doesn't follow traditional model-year conventions, so it's tough to say precisely what's new for the Model 3 in 2018. This much we do know: Only long-range Model 3s (310 miles) with rear-wheel drive, or a dual-motor with all-wheel drive are being built right now (production hit a run-rate of 5,000 units in the summer of 2018). The standard Model 3 -- the one with 220 miles of range and that oft-quoted started starting price of $36,000 -- won't be available until 2019.
Driving It
Driving Impressions
With its large battery pack in the low and flat floor, plus a mostly steel chassis, the Model 3 tips the scales at a not-so-svelte 3,900 lb. But with most of that mass being low and between the axles, the Model 3 behaves like a proper sports sedan on a twisty road, aided by minimal body roll and a slightly rear-heavy 48/52 weight distribution. This Tesla is similar in size to a BMW 3 Series, and its single-speed electric motor (with an estimated 220 horsepower) is mounted in back between the driven rear wheels. From the driver's perspective, the oddest trait of the 2018 Tesla Model 3 is the lack of a conventional instrument panel in front of the steering wheel. Instead, the Model 3 has a 15-inch multifunction touch tablet mounted horizontally atop the center stack and controlling/sharing everything from air conditioning and charging information to the audio and navigation systems. It takes some getting used to this layout, but the speedometer display is easy to read in the top left corner of the screen. Almost no buttons or switches are in sight, apart from window lifts and turn signals. The Model 3's powertrain is so quiet that road noise from the tires is more pronounced than in other cars. Unlike in, say, the Nissan Leaf, the Model 3's regenerative brakes aren't tuned to bring the vehicle to a complete stop when you lift your foot off the accelerator pedal. Nevertheless, the 2018 Tesla Model 3 is pleasant to drive, firm but comfortably suspended and possessing a low cowl that provides a great forward view. What's more, the panoramic glass roof (part of the optional Premium package) gives the 5-seat Model 3 cabin an airy feel.
Favorite Features
OVER-THE-AIR UPDATABILITY
When Tesla recently sought to improve the braking performance of Model 3s already in customer hands, it did so via an over-the-air update to the anti-lock tuning of the brakes. Stopping distances from 60 mph were reduced by nearly 20 feet. Impressive.

TWIN THUMB SCROLLS
Not a huge deal, but novel: Dual scroll wheels on the spokes of the Model 3's thick-rimmed steering wheel allow the driver to power-adjust the tilt and telescoping functions while keeping hands on the wheel, right where they should be.
Vehicle Details
Interior
The design of the 2018 Tesla Model 3 interior is minimalist and handsome, almost Scandinavian. We like the symmetry of the dash, and the absence of switches and knobs is almost eerie, making it seem as if something's missing. The front seats are supportive and offer plenty of headroom, but the 60/40 split rear bench suffers from a lower cushion that lacks support and forces your knees up into your chest.
Exterior
With the absence of a radiator and a traditional front grille, the Model 3 lets you know right away it's an EV, and a handsome one at that. This compact new EV sedan stands out from the crowd, highlighted by its low cowl, sweeping aerodynamic roofline, and flush door handles.
Notable Standard Equipment
Besides standard automatic emergency braking and eight airbags, the 2018 Tesla Model 3 has Wi-Fi and LTE Internet connectivity, voice-activated controls, keyless entry, dual-zone climate control, and a center console with two USB ports. Streaming FM/internet radio is also standard, as is a front trunk just big enough to accept a large piece of carry-on airline baggage.
Notable Optional Equipment
A $5,000 Premium Upgrades package includes heated 12-way power-adjustable front seats, tinted-glass roof, two rear USB ports, and premium interior materials with handsome open-pore wood trim. The package also includes a more powerful audio system with tweeters, surround speakers and a subwoofer, plus a special center console offering covered storage and docking for two smartphones. In regard to autonomous driving, the 2018 Tesla Model 3 is available right now with a $5,000 Enhanced Autopilot package. Promised for later is a Full Self-Driving Capability package that doubles the number of active cameras to eight, but still needs software validation and regulatory approval.
Under the Hood
If you open the Model's 3's nose, all you'll see is that handy front trunk — the motors are buried out of sight. The electric motor in the Mid Range Battery model, is nestled between the rear wheels, while the motors are placed between the front and rear wheels in the all-wheel-drive Dual Motor and Performance models.

RWD Mid Range:
Battery: 62 kWh
Torque (lb-ft): 284
Horsepower: 258

Model 3 Dual Motor:
Battery: 75 kWh
Torque (lb-ft): 376
Horsepower: 346

Model 3 Performance:
Battery: 75 kWh
Torque (lb-ft): 471
Horsepower: 450
Pricing Notes
Tesla is offering three variants of the Model 3 in 2018. The Mid Range Battery (260-mile range) model is rear-wheel drive with a $46,000 base price (Tesla lists it at $31,700 after rebates and credits). The Long Range Battery (310-mile range) is a dual-motor with all-wheel drive and a $53,000 base price ($38,700 after rebates and credits). The Performance model (310-mile range) is a dual-motor model with all-wheel drive and a $64,000 base price ($49,700 after rebates and credits). Options include wheel choices and a $5,000 Enhanced Autopilot package that will steer, accelerate and brake the vehicle automatically.
See why the Tesla Model 3 wins the KBB 2019 Best Auto Tech Award for luxury brands
Tesla Model 3 Consumer Reviews
---
M3driver
January 16, 2019
never going back
I have no regrets buying this car. No more buying fuel and financing problems in the middle east. For the last 12 years I've driven...
Amazing vehicle... the future!
The Tesla Model 3 is finally the electric vehicle for the masses. Tesla is pushing the boundaries of what's possible and opening up long...
Finally, an EV that can handle roadtrips!
Before going electric, I was waiting for the EV that would make interstate roadtrips possible so that I would not need to keep my old...
Finally, an EV that can handle roadtrips!
Before going electric, I was waiting for the EV that would make interstate roadtrips possible so that I would not need to keep my old...
Game changer
Drives into future
Everything I expected
...and I expected lots. The build quality is excellent. It's comfortable, quiet, and wicked quick. It does take a week or so to get...
best vehicle ever
The car of the future
2018 Tesla Model 3 Photos and Videos
2018 Tesla Model 3 Specs
(Based on lowest-priced style)
2018 Tesla Model 3 Safety Ratings
Class Rankings
How does it compare?