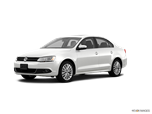 This year marks the debut of the Jetta Hybrid, Volkswagen's second hybrid (after the Touareg) and its first in the compact sedan segment. Other changes to the Jetta lineup include new leather trim in SE and higher versions, and launch control in the GLI models with automatic transmission.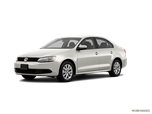 Having introduced in 2011 an all-new car with an all-new mantra, the 2012 VW Jetta GLI turbocharges the day with the return of the 2.0 liter DOHC Turbo in combination with a fully independent rear suspension and numerous interior upgrades. Beyond this big news is the addition of a new "S with Sunroof" Jetta, offering (you guessed it) a tilt-and-slide power glass sunroof; front center console with armrest and storage; and cruise control. Also, a new TDI Premium package includes a sunroof and Fender Premium Audio.
About Volkswagen Jetta
The 2013 Volkswagen Jetta continues to hit on all the proverbial cylinders in both sales and the sheer variety of forms in which it is offered. After a major redesign of the sedan in 2011 and the return of the sporty GLI version in 2012, the Jetta's stable grows again in 2013 with a hybrid version that is estimated to deliver up to 45 mpg. With its range of engine choices and available creature comforts, the Jetta can be a rival to budget compact sedans, such as the Toyota Corolla, or nearly keep pace with entry-level luxury cars such as its Audi A4 cousin. For those who need the extra room, there is the SportWagen, a 5-door wagon based on the previous-generation Jetta.