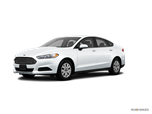 The Ford Fusion has been revamped for 2013 with a new design and high-tech safety features such as adaptive cruise control. Two different turbocharged 4-cylinder engines replace the V6 choices in previous models, and a plug-in hybrid called the Fusion Energi joins the regular Hybrid model, which is now rated at 47 mpg.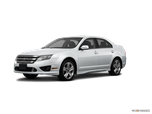 Ford's 6-speed automatic transmission and 17-inch wheels are now standard on the SE trim level.

About Ford Fusion
Now in its fifth year as Ford's point player in the heavily-populated mid-size sedan segment, the Fusion receives a major makeover for 2010 aimed at raising its profile and competitive status against key rivals like the Chevrolet Malibu, Nissan Altima and Toyota Camry. Beyond formidable changes to the conventional lineup (Fusion S, SE, SEL and Sport, reviewed separately) the biggest news is the arrival of the first- ever Fusion Hybrid. Packing the latest and most potent gas/electric package in Ford's history, the 2010 Fusion Hybrid balances impressive performance with excellent creature comforts and mileage marks that simply blow hybrid versions of the Toyota Camry, Nissan Altima and Chevy Malibu into the weeds. It's a car destined to remain highly appealing regardless of where the price of gasoline ultimately ends up.