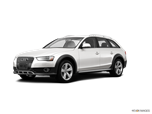 For 2014, the Audi Allroad has its horsepower raised to 220. Bluetooth, Audi music interface and a driver information system are made standard, while Audi advanced key keyless entry and start is added to the Premium Plus package.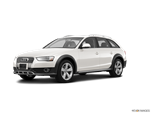 The return of the Audi Allroad coincides with a mid-cycle makeover for the broader A4/A5 lineup, incorporating updated front-end styling, interior enhancements and electric power steering.
About Audi allroad
The station wagon isn't dead – it has just morphed into a number of differently named vehicles. In the 2014 Allroad, Audi has taken all that was sweet about its now defunct A4 Avant, added a bit more ground clearance, some shiny skid plates and some tacked-on plastic protectors, and created a wagon with a hint of off-road potential. In truth, the Allroad is not designed for 4-wheeling, but it will get its occupants safely through the unplowed passages of morning commutes and weekend ski resort jaunts. It's true that the 2014 Allroad lacks the V6 power and adjustable height suspension, but it favors comfort and economy over utility. Those who need a more rugged option can always look to the marvelous Q5.