Volkswagen Tiguan Limited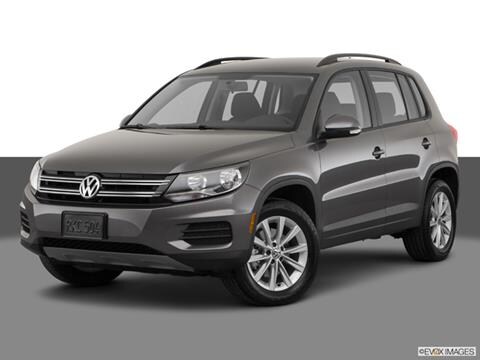 The 2018 Volkswagen Tiguan Limited compact SUV shouldn't be confused with the all-new Tiguan. Its "Limited" name designates it as a carryover version of the previous version. Starting at just over $23,000, the Tiguan Limited is $2,345 less than the all-new version, making it an attractive option for those wanting a small but spunky crossover SUV for a low price.
New Features and Revisions
The 2018 Tiguan Limited is a carryover version of the older Tiguan, not the all-new one that arrived last year. Meant to be a less expensive alternative, the Tiguan Limited is limited to a single trim. The only major options are all-wheel drive and a Premium Package that adds a touch-screen display, cruise control and other features you'll probably want.
Other Model Years
2017
‑

2017 Volkswagen Tiguan Limited
(2017 model pictured)
See how style, options and other factors can impact pricing in your area.