2018 Best Resale Value Awards: Luxury Car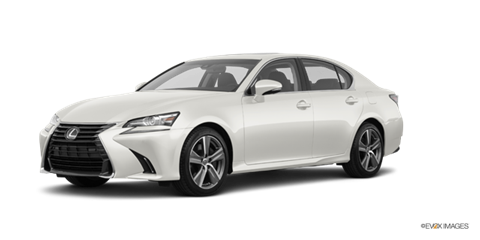 Another year, another Best Resale Value Award win for the Lexus GS. Does this strike us as surprising? Not at all. For decades, Lexus has been nurturing a name for itself as the name to trust for reliable, quality luxury cars that last and last, and hold their value. That esteem, paired with a rep for comfort and first-rate interior materials, put Lexus on the board and kept it there.
A stalwart at Lexus, the 5-passenger GS sedan looks like it bites on the outside, but treats you like family on the inside. As we said in our Expert Review, "nice touches and details abound, from "Lexus"-stamped scuff plates on all doorsills to contrast stitching on the upper instrument panel, door panels and shift boot." Lexus Safety System+ comes standard and includes active cruise control, automatic braking and intelligent high beams.
Pricing for the 2018 Lexus GS starts at about $47,300 for the rear-wheel-drive, 241-horsepower GS 300. If you want all-wheel drive, you can get it on the V6 (311 horsepower) GS 350. While most of the GS models aren't noted for their outrageous acceleration or cornering compared with European competitors like the BMW 5 Series, the 467-horsepower V8-powered GS F is an agile exception. Starting at over $85,000, the GS F sprints 0-60 mph in just 4.5 seconds.
The Lexus GS represents the company's best interests. Whether you want a midsize luxury sedan built for comfort (GS 300 and GS 350), a V8 model built for speed (GS F), or a hybrid model that offers both plus good fuel economy (GS 450h), you'll find something to fancy in the 2018 Lexus GS lineup.
---

Resale Value
at 36 months:

44.5%

at 60 months:

28.5%
If sexy guaranteed strong resale value, the Audi A7 would already be a lock. This 4-door's talents, tech and features only sweeten the pot.
---

Resale Value
at 36 months:

41.4%

at 60 months:

27.9%
With luxury, technology and high resale-value going for it, the 2018 Cadillac CT6 is getting lots of well-deserved attention these days.