2015 Best Resale Value Awards: Luxury Car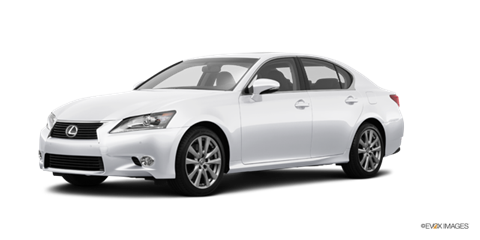 Toyota's luxury division has always placed a premium on exceptional build quality, high levels of features and competitive pricing to establish its reputation in the luxury segment, but now with the Lexus GS 350, exterior design comes to the fore in making this 4-door stand apart from the competition. And good looks are certainly a major factor in maintaining a high resale value.
The new spindle-shaped single frame grille flanked by LED lighting gives the Lexus GS 350 a distinctive face. The character lines are flowing yet taut, giving the sedan an athletic presence. That muscular look is backed up by a free-revving 3.5-liter V6 producing 306 horsepower and 277 lb-ft of torque.
The interior of the 2015 Lexus GS 350 is as handsome as the interior with top-notch materials, the precision craftsmanship evidenced by the uniform gaps, and a host of creature comforts including power seats, perforated leather trim and dual zone automatic climate controls, all items that enhances the vehicle's value on the resale market.
The GS 350 also offers a wide range of options including all-wheel drive, a hybrid version and a top-spec F Sport model, making a luxury sedan for all tastes, seasons and budgets.
Get to know this car
Resale Value
at 36 months: 54.0%
at 60 months: 39.0%
Ratings & Reviews
Consumer Rating
8.8
Out of 10
Expert Rating
7.5
Out of 10
---

This good-looking coupe makes both a design and performance statement, with a spirited 2.0-liter 4-cylinder delivering its output via Audi's Quattro all-wheel-drive system. Priced from $40,000, the Audi A5 represents a solid value.
Resale Value
at 36 months: 51.8%
at 60 months: 37.0%
---

Stunningly sleek, the Audi A7 has a fast coupe-inspired roofline that has the added utility of a rear hatch. Inside and out, the head-turning A7 offers the ultimate in performance, comfort and style.
Resale Value
at 36 months: 54.3%
at 60 months: 36.5%
---
Other Category Winners
---
Free Dealer Price Quote
Get the best price and be more prepared with your free, no-obligation price quote