2019 Best Resale Value Awards: Full-Size Car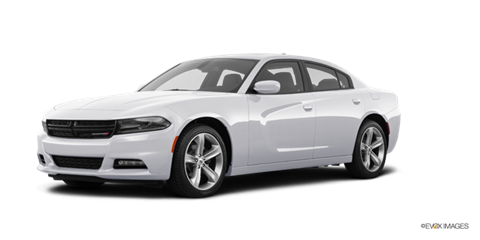 The Dodge Charger -- which arrived in 2005 as a 2006 model, but has continually been improved over the years -- has the highest resale value of any full-size car for 2019. This rear- or all-wheel-drive Dodge sedan is a proven player available in multiple configurations, even a police version called the Charger Pursuit.
We characterized the Charger this way in our Expert Review: "The 2018 Dodge Charger isn't your typical full-size family sedan. Where competitors like the front-drive (FWD) Toyota Avalon and Chevrolet Impala impart a sporty look, the rear-wheel-drive (RWD) Dodge Charger displays a rowdy, all-American bravado backed up by a team of powerful engine options, including a 707-horsepower Hemi V8 found in the Charger SRT Hellcat. Of course, not every family has $66,000 to drop on a car, which is why it's nice that even the least expensive Charger still offers a potent yet fuel-efficient 292-horsepower V6 engine, great handling, a roomy interior and plenty of features. A huge number of trims means just about every base is covered, and while all-wheel drive is on the table, there is no hybrid or diesel-engine option."
While we're not losing any sleep over a hybrid or a diesel Charger, it's important to understand that this Dodge has a deep-rooted appeal that's backed by an enviable reputation for reliability, which has helped this unmistakably American sedan earn this impressive resale recognition.
Prices range from $28,995 for a V6-equipped 2019 Dodge Charger SXT to $67,045 for a 2019 SRT Hellcat powered by a supercharged 6.2-liter V8 with 707 horsepower. Quite a range for quite a car.
---

Resale Value
at 36 months:

47.8%

at 60 months:

34.3%
With Lexus levels of refinement at Toyota prices, the spacious 2019 Toyota Avalon boasts high resale values relating directly to its stellar reputation for reliability.
---

Resale Value
at 36 months:

48.2%

at 60 months:

33.4%
The Kia Stinger is still fairly new, but this rear-drive liftback sports sedan has timeless style and handling chops. It's backed, as always, by a fantastic warranty.