Kia Stinger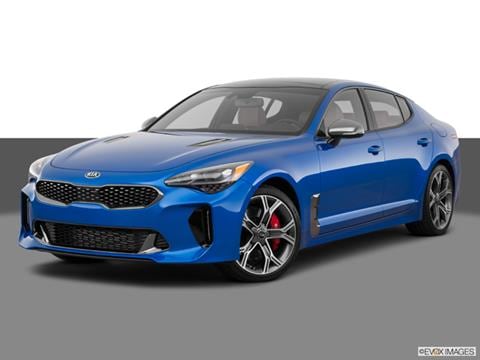 The 2018 Kia Stinger is the company's first foray into the competitive sports-sedan market, and we're ready to say the Korean manufacturer has nailed it. With powerful turbocharged engines driving the rear or all four wheels, and a chassis that feels more Stuttgart than Seoul, the new Kia Stinger is the real deal.
New Features and Revisions
The 2018 Kia Stinger is all-new, from where it touches the pavement to the roof panel. Beyond that, the Stinger represents a new philosophy for Kia, with Justin Sohn, Kia's North American president and CEO, going so far as to say it will "divide our history into before and after." To get a better idea of what it's like to own the Stinger as your daily driver, check out our 2018 Kia Stinger GT Ownership Review.
See how style, options and other factors can impact pricing in your area.
See Details