INFINITI JX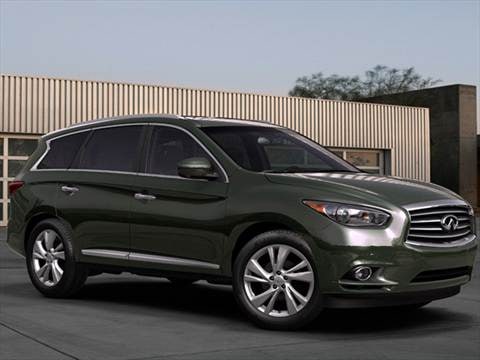 Seeking to end the Acura MDX's reign as the go-to luxury 3-row crossover, Infiniti created the JX for the 2013 model year and endowed it with great third-row access, a raft of innovative safety features, and an attractive, if a bit conservative, profile.
New Features and Revisions
The Infiniti JX is all-new for the 2013 model year, and a noble addition to the Infiniti stable of SUVs and crossovers that also includes the FX and QX.
See how style, options and other factors can impact pricing in your area.
See Details