Hyundai NEXO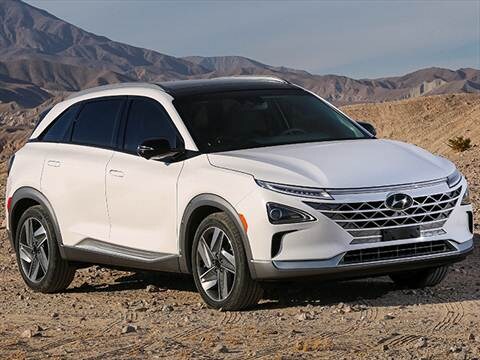 Appearing as if from the future, the 2019 Hyundai Nexo is one of just three hydrogen-powered vehicles available, and the only one that's a 5-passenger SUV. The all-new Nexo is Hyundai's technological flagship and boasts luxury-car levels of amenities. Available for purchase or lease only in California, it refills within minutes and has a range of up to 380 miles.
New Features and Revisions
The 2019 Hyundai Nexo fuel-cell electric vehicle is all-new. Available for lease or purchase only in select regions of California, the Nexo 5-passenger crossover SUV replaces Hyundai's prior hydrogen-powered Tucson SUV.