This Week in Car Buying: Summer sales start; What to insure and where; GM production tapers off; Interest rates tick up
by
Matt DeLorenzo
|
June 12, 2015 10:21 AM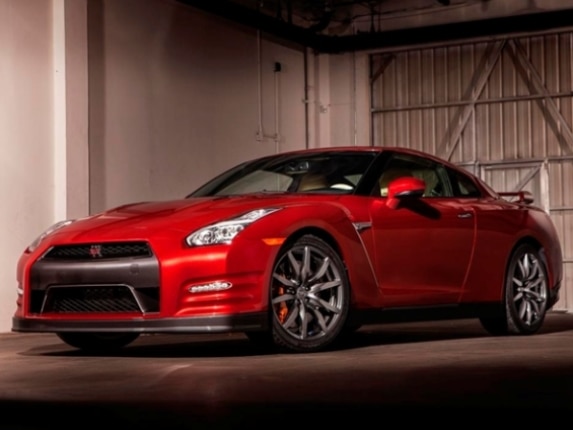 With the Memorial Day Weekend in the rearview mirror, manufacturers are gearing up their summer sales events as they look to clear out stocks of 2015 models in advance of the launch of their 2016 lineups. In addition to the usual low or no interest financing, cash payments and lease deals are getting more generous as the thermometer rises.
Among the Top 10 deals of the month culled from Kelley Blue Book data, the 2015 Ford Fusion comes out on top with a cash back program of $3,500 good through July 6. The second best deal of the month is a lease offer from Chevrolet on its 2015 Spark EV, which through June 30, can be had for $139 per month with nothing down for 39 months.
These two offers are indicative of what's not hot in the market right now-sedans and hybrid/EVs. Other great deals include the 2015 Chrysler 200 with $2,000 cash and 0-percent financing for 5 years, and the 2015 VW Passat and 2015 Nissan Altima, both of which have a $1,000 rebate and 0-percent financing over 5 years. On the hybrid/EV front, the 2015 Nissan Leaf is being offered on a 36-month $199 per month lease deal with $2,399 down and the 2015 Ford C-MAX Energi plug-in hybrid has a $189 lease for 36 months and $3,399.
While crossovers are hot, some deals can be had on older versions like the 2015 Buick Enclave (slated for a redo next year) which can be leased for $317 per month for 39 months and $1,817 up front; the 2015 VW Tiguan, which will see a new version bow at Frankfurt in September, is available on a 36-month contract for $179 per month and $2,499 down. Toyota's 2015 Venza, which is being dropped from its lineup in 2016, has a $1,000 rebate plus 0-percent financing for 60 months.
Also: The Class of 2016 -- New Cars Ready to Roll
Where and what to insure
Where you live and what you drive have a huge impact on your annual insurance bill, according to Insurance.com. Recent studies commissioned by the website shows that the average annual bill is $1,363 for a Toyota Camry owned by a 40-year-old homeowner with a clean record. But the same bill drops to $843 if that person lives in Maine or can be as high as $2,476 in Michigan.
Insure.com consumer analyst Penny Gusner attributes the wide range of costs to the legal system. "Laws make a big difference," Gusner explained. "Each state makes it own rules and some of them result in bigger or more frequent insurance claims." Other factors also cited are high theft rates, fraud and areas with a high concentration of drivers in urban areas. Right behind Maine in the lowest rates are Ohio, Idaho, Iowa and New Hampshire, while the website says the next four most expensive areas after Michigan are Montana, District of Columbia, Louisiana and Florida.
Insurance companies also vary rates by zip codes. "Your driving record and your car are the same no matter where you live," Gusner said, adding "but change your zip code just a couple of towns the wrong way and your rates could double."
Gusner recognizes that "the car you drive matters, of course, but where you live usually matters more." Still, if you are looking for low rates based on the type of car you drive, the best bet is a crossover SUV, minivan and surprisingly, a Smart Fortwo. The least expensive vehicle to insure for a 40-year single male with a good record is the Jeep Wrangler Sport at $1,134 per year. It's followed by the Jeep Patriot, Honda CR-V, Dodge Grand Caravan, Honda Odyssey, Jeep Compass, Subaru Outback, Ford Edge and Ford Escape. The Smart came in 9th at $1,186.
"The Smart's showing may seem like a surprise," Gusner said, "but it has racked up years of consistent below-average losses from claims, and that's what your insurance bill reflects."
On the flip side, the most expensive car to insure for that 40-year-old is the Nissan GT-R Nismo at $3,574. It's followed by the Mercedes SL65 AMG, Dodge SRT Viper, Porsche 911 Carrera, Audi R8, Porsche Panamera, BMW 760Li, BMW M6 convertible, Mercedes E63 AMG 4matic Wagon and Mercedes CLS63 AMG. The moral of the story is when in Maine, drive a Smart Fortwo, as for you Nissan GT-R Nismo drivers in Michigan, forget about it.
Also: Kelley Blue Book Best Buy Awards of 2015
Chevy Sonic and Buick Verano production cut
As reported several weeks ago, GM has finally confirmed that it is cutting production of its subcompact 2015 Chevrolet Sonic and Buick Verano this summer to adjust inventories. The suburban Detroit plant that builds the cars will reduce output 21 percent, from 33 to 26 cars per hour and lay off about 100 workers. In addition to shutting the plant down last January and February for two weeks, the facility scheduled a third week of downtime scheduled for July.
Sales for the Sonic are down 29 percent through the first five months, while similar subcompacts have seen a 7.2 percent decline in sales over the same period, according to Automotive News. Verano is down 15 percent. The plant downtime has helped reduce the number of Sonics on the ground from 216 days' supply to 67, while Verano is at a 51-day supply. The 2015 Chevy Sonic currently has a $500 rebate with 2.9-6.9-percent financing, while the 2015 Buick Verano is eligible for $750-$1,000 cash and 0-6.9-percent financing.
Auto loan rates tick up
According to Bankrate.com's latest survey, interest rates on typical 36-, 48- and 60-month new car loans increased 1 basis point to 4.31 percent, 4.33 percent and 4.38 percent, respectively. A basis point is one-hundredth of 1 percent. Rates on average 36- and 48-month used car loans increased 1 basis point to 5.2 percent and 5.37 percent, respectively.