This Week in Car Buying; September sales sizzle; Transaction prices continue to climb; KBB survey finds VW scandal taints all diesels; What's in your garage?
by
Matt DeLorenzo
|
October 9, 2015 8:16 AM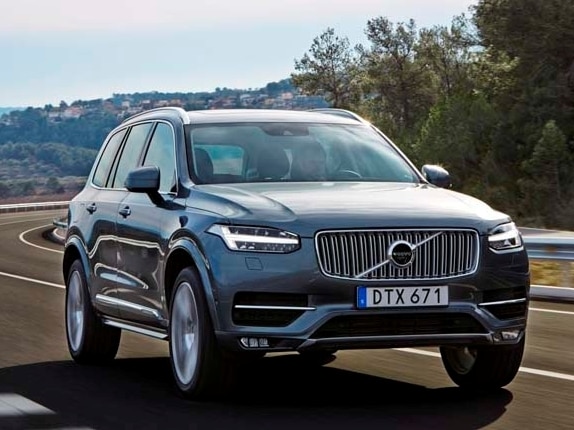 The industry remains on a sales blitz, jumping 16 percent in September to push the annualized sales rate over 18 million units, a level not seen since 2005. According to Automotive News, manufacturers sold 1.4 million vehicles in September and even scandal-ridden VW saw year-over-year sales gains, albeit marginally. The big winner was Ford, with a 23-percent boost in sales, thanks largely to greater availability of its F-150 pickup truck. In fact, car sales rose only 6.3 percent compared to a 24 percent jump in truck sales.
The fastest growing segment is crossover SUVs, with a 29-percent increase in September sales. That category is led by the Honda CR-V, which is closely followed by the Ford Escape, Toyota RAV4 and Nissan Rogue. The only category to see a decline was large cars, which posted a 20-percent drop.
Mark LeNeve, Ford's vice president of U.S. marketing, sales and service, attributed the strong market to low fuel prices, rising housing starts and consumer confidence, and an aging vehicle fleet. He said the strong sales were more than a reflection of high Labor Day weekend sales but rather were spread throughout the month.
Also: See the New and Redesigned Cars of 2016
Cars more costly
Even as sales continue at a strong clip, average transaction prices continue to rise, climbing 2 percent in September from month earlier figures. The average transaction price in September was $33,730, an increase of $167 over August and $660 over September 2014.
"Transaction prices continue to rise, with month-over-month increases spurred primarily by luxury utility vehicles, while year-over-year numbers are driven by strength in trucks, vans crossovers and full-size cars," said Akshay Anand, an analyst for Kelley Blue Book. "At the manufacturer level, nearly all automakers beat the year-over-year industry average with the exception of Toyota Motor Company and Volkswagen Group. The recent Volkswagen crisis undoubtedly has impacted pricing and likely will impact sales," he concluded.
The big winners in September transaction price gains were Dodge, Fiat, GMC, Mazda and Volvo, all reporting increases of over 5 percent. The jump at Dodge is attributed to the popularity of its Challenger and Charger, particularly the 707-horsepower Hellcat models that sit atop the range. GMC noted increases from its facelifted Sierra while Mazda is seeing increases in transaction prices across its range. Volvo has benefited from the launch of its XC90, boosting the brand's average transaction price by 41 percent. "Considering the industry average in the year-over-year number is at 2 percent, this stellar reception for the redesigned XC90 is a great sign for Volvo's brand turnaround," Anand said.
VW diesel scandal could affect other makes
According to a KBB.com survey conducted in late September, 64 percent of consumers are aware of the VW diesel emissions scandal where the German automaker used defeat software to pass U.S. standards and a similar number cited "intentional deceit" as the most troubling aspect of the affair. More important, 72 percent believe the issue could spread beyond Volkswagen.
"Automotive consumers are well aware of the diesel emissions issue and they have Volkswagen squarely in their sights as the manufacturer at fault; as a result, the company's brand image is taking a hit," said Rick Wainschel, vice president of customer analytics and insights for Kelley Blue Book. "If this issue spreads, which consumers see as entirely plausible, other manufacturers-and diesel vehicles in general-could also be affected."
Kelley Blue Book has seen a 79-percent increase in Volkswagen TDI diesel value lookups since news of the scandal broke. "This increased level of trade-in activity on KBB.com and private seller activity for Autotrader appear to show that consumers are curious to see if values of these models have dropped and demonstrate they may have some level of concern on this aspect of the emissions issue." Preliminary Kelley Blue Book data indicate a 13-percent drop in 2009-2015 VW diesel values compared to a 1.8-percent decrease in similar gasoline-powered models.
What's in your garage...and for how long?
The type of vehicle you buy may also be the key to how long you keep it. A recent study by IHS Automotive reveals that the average age of all light duty vehicles in the U.S. is reaching 11.5 years, according to a report on Forbes.com. The article also says that more people are driving vehicles with more than 100,000 on the odometer and that in many cases these aging cars are owned by the original buyer. Most of these vehicles tend to be imports, trucks, minivans and SUVs.
On the flip side, the cars with the lowest retention rates tend to be European luxury cars, which tend to be leased and cycled back into the market as used cars every two or three years. On a side note, Naji Haddad, senior director of global trade at Global Trader, "We export more BMWs to Germany than anywhere." This is because the typical American model has more equipment on them than a comparable German model. Haddad also noted that many of these vehicles, once they return to Germany are often re-exported to Eastern European markets.
Also: Kelley Blue Book Best Awards of 2015
The rundown
A new look and more features grace the 2016 Mitsubishi Lancer as the Japanese automaker embraces value-pricing to give its small sedan a boost. Meanwhile, the 2015 Mitsubishi Lancer Evolution, which ceases production at the end of the model year, goes out with a bang with a final edition that boasts 303 horsepower.
Lexus is tweaking its handsome RC coupe line with a new entry level model powered by a 2.0-liter turbo engine. The 2016 Lexus RC 200t joins a lineup that sees an all-wheel-drive variant added to the line in the form of the 2016 Lexus RC 300 AWD.
Compact crossovers are hot right now and the 2016 BMW X4 M40i gets even hotter thanks to a new 355-horsepower 3.0-litner inline six.
POPULAR AT KBB.COM