This Week in Car Buying: New car transaction prices up year-over-year; Jaguar introduces EliteCare coverage, Mazda kicks off Retail Evolution
by
Bob Nagy
|
September 4, 2015 6:18 AM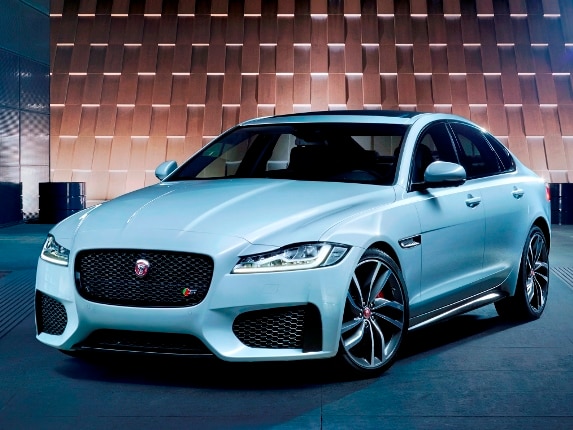 Heading into the annual Labor Day weekend model-year closeout sales, several interesting statistics have come to light as automakers reported their August and year-to-date volume numbers. Although a quirk in the calendar that will see all of the upcoming Labor Day sales rolled into the September 2015 tally did trim last month's absolute numbers by 0.6 percent to 1.505 million, Automotive News reported the seasonally adjusted annual sales rate in the U.S. hit 17.81 million units in August. That's the highest figure since July 2005 when the then Big Three began making widespread use of employee-style discounts. It also marked the fifth time this year the SAAR projection has exceeded 17 million. With crossovers and SUVs spearheading the effort, the actual year-to-date count is running at an 11.6 million clip and -- barring any unexpected Q4 calamities -- should handily eclipse the 17-million mark for just the third time ever.
Despite the recent Wall Street roller-coaster ride, Americans are continuing to snap up luxury vehicles at a healthy pace. The Automotive News stats showed that BMW continues to lead the way with 223,348 units sold through August. However, it is being hotly challenged by Lexus, which led the sales charge for the second consecutive month and has closed to within 1,200 units of the German automaker. Rounding out the top five are Mercedes-Benz (220,870, excluding the Sprinter van), Audi (130,063) and Acura (117,315).
KBB sees transaction prices up 3.4-percent year-over-year in August
Kelley Blue Book has reported that that the estimated new-car average transaction price for light vehicles in the U.S. rose by 3.4 percent year-over-year last month, to $33,543. That reflects a $1,107 bump compared to the same period in 2014, although it did represent a $79 drop from the July 2015 figure.
"All major automakers are up year-over-year, but September will be a telling month depending on the impact of Labor Day sales and wavering financial market conditions," noted Akshay Anand, analyst for Kelley Blue Book. "Hopefully manufacturers will stay disciplined and not over incentivize to meet sales goals if the markets continue to falter."
Also: Class of 2016 -- New Cars Redy to Roll
Ford Motor leads the manufacturer pack
Topping KBB.com's list of price movers on a manufacturer level was Ford Motor -- including its Lincoln brand -- which collectively saw the corporate average transaction price pop by 5.3 percent to $36,420 over its August 2014 number. Rounding out the top three was Hyundai-Kia, up 4.4 percent to $25,285, followed by Nissan-Infiniti, which saw its August-vs-August average transaction prices rise 4.2 percent to $28,246.
Pickup trucks stay hot, high-performance cars cool
At the segment level, the stars of this year-over-year show were full-size pickups which averaged $45,896 -- an impressive 5.5-percent comparative price gain -- and their midsize cousins that commanded $29,562 for a 4.0-percent rise. While the average selling price of high-performance cars rang in at a still heady $89,692, that figure was 3.7 percent below its position in August 2014.
Labor Day Deals on Wheels
Hoping to maintain the August momentum for a long weekend that has historically generated massive buyer activity, many automakers will be sweetening potential deals with supplemental incentives -- some even on their just-introduced 2016 models. Ford is leading the way on that front, offering between $500-$1,000 on select Focus, F-250/F-350/F-450, Fusion and Fusion Hybrid/Energi models as well as low-cost financing. Various 2016 C-Max Hybrid, Expedition/Expedition EL, Fiesta, Focus/ Focus ST, Mustang, Transit 150/250/350 and Transit Connect models will net $500 rebates, also with preferred financing rates.
Jaguar launches new aggressive price/value strategy, adds complementary EliteCare coverage
As part of an expansion for the 2016/2017 model years that will see its U.S. lineup add the new 2017 XE Sedan and F-Pace crossover, Jaguar has announced a new pricing structure along with a premium no-cost owner protection plan intended to broaden its reach, especially when it comes to enticing more affluent millennials into its showrooms.
In addition to new entry-priced derivatives, lower MSRPs and more standard features, the existing 2016 XF, XJ and F-Type models will benefit from Jaguar EliteCare, a new best-in-class services package that includes 5-year/60,000-mile New Vehicle Limited Warranty, Complimentary Scheduled Maintenance and 24/7 Roadside Assistance plus a 5-year/unlimited-mile Jaguar InControl Remote & Protect coverage. All of those elements also will be included on the 2017 XE and F-Pace models coming early next year.
Joe Eberhardt, President and CEO of Jaguar Land Rover North America, cited several examples of how the new pricing strategy will impact the existing vehicles, pointing out that the new 2016 Jaguar XF 35t V6 will open at $52,895, which is $5,275 less than the lowest-priced 2015 V6-powered XF model while the redone 2016 XJ that starts at $75,395 adds $7,000 in new standards, including full LED headlamps, heated/ventilated front/rear seats and an upgraded Meridian audio system. Those seeking sportier alternatives will find the 2016 Jaguar F-Type Coupe/Convertible arriving with $3,550 in new equipment and their hotter R-spec siblings boasting $11,850 worth of update goodies but still stickering $10,000 to $25,000 below their respective Porsche Boxster S/Cayman S and 911 Carrera S Coupe/Convertible rivals.
Also: Kelley Blue Book Best Buy Awards of 2015
Mazda introduces new-look dealerships
Intent on adding a bit more sophistication to its image, Mazda North American Operations has begun rolling out a new design direction for its dealer body here in the U.S. Dubbed "Retail Evolution," it will match a striking black and white visual exterior signature set off with chrome Mazda signage and glass-intensive showrooms and lounge areas trimmed in warm raw-material tones of wood and metal. The first of these new Retail Evolution outlets built from the ground up is Mazda of Everett in Seattle, Washington, which opened earlier this week.
"Thanks to our KODO design philosophy and suite of SkyActiv technologies, our vehicle lineup has never been stronger. We are now able to take that groundbreaking design language and translate it into our dealership experience," said Jim O'Sullivan, president & CEO, MNAO. "Retail Evolution embodies the spirit and direction of the Mazda brand, while offering an upscale experience our customers expect and deserve."
The Rundown
The all-new 2016 Smart ForTwo remains diminutive in scale but this 2-seat city car has grown in style, sophistication and features. Pricing for the well-equipped entry-level Smart ForTwo Pure starts at $15,400 while a loaded top-line ForTwo Proxy with upscale touches like LED lighting, leather and a premium JBL sound system can crack the $20K mark.
Subaru has sweetened the deal on its sporty BRZ coupe for 2016, dropping the sticker price by $300 across the board and adding a new Starlink infotainment system. The Subaru BRZ Premium now opens at $26,190 while the top-line Limited kicks off at $28,190 with the 6-speed manual transmission or $29,290 with the optional 6-speed autoshifter.
Rolling out one more variation of its most iconic model, the new 2016 Jeep Wrangler Black Bear Edition brings its own cosmetic and functional upgrades to Wrangler and Wrangler Unlimited models. Named for Black Bear Pass along the Jeep Jamboree trail and based the Wrangler Sport S trim, pricing for this package that adds an upgraded wheel/tire fitment, rock rails, bespoke interior enhancements and unique exterior graphics will be announced closer to its on-sale date next month.