This Week in Car Buying: Hot market takes a breather; Gas prices up slightly, consumption drops; California eyes new rules for used cars
by
Matt DeLorenzo
|
March 27, 2015 3:09 PM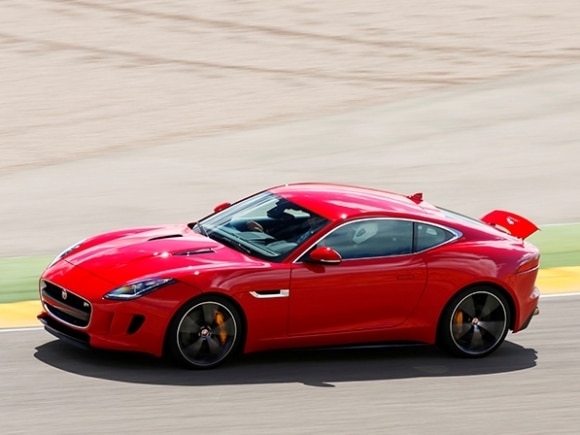 Even though car sales are off to a hot start in 2015, Kelley Blue Book estimates that the March numbers have cooled a bit and rather than cracking 17 million this year, it looks like sales at this rate would come in at about 16.9 million. The decline of just 0.3 percent year over year in sales is seen as a minor blip that may be more weather-related than anything else.
"Similar to last year, winter weather had a negative impact on new-car sales in February," said KBB senior analyst Alec Gutierrez. "Consumers then turned to the market in a big way last March and we expect a similar, though less pronounced bump in sales this March, too. Auto sales are currently being led by pickup trucks and sport utility vehicles, which is good news for the automakers focused on these segments, as these are typically, their most profitable units." While March sales are down slightly at 1.53 million units, KBB estimates that first quarter figures should total 3.93 million units, a five percent gain over 2014.
Gas prices up, consumption down
The recent uptick in gasoline prices haven't made an appreciable dent in the decrease in the cost of fuel, which even in light of the current run up, is still running 34-percent below last year's levels. And even though the moderation in prices has seen a shift to great sales activity among full-size SUV and pickups along with a corresponding drop in hybrid and EV sales, fuel consumption is actually the lowest it's been in 30 years, according to a University of Michigan study.
And it's not as if the miles travelled, which typically decline during recessionary times, have dropped. According to the U.S. Department of Transportation, Americans drove 3.02 trillion miles in 2014, a 1.7 percent gain over a year earlier and the highest level since 2007 when a record 3.3 trillion miles were logged. Instead, what we are seeing are the fruits of the manufacturers' efforts in making cars across the entire model range become more fuel efficient. The University of Michigan Transportation Research Institute reports that gallons of gasoline consumed per person declined 17 percent between 2004 and 2013 and gallons used per driver declined 16 percent. Household use of fuel declined a total of 19 percent.
Ensuring used car recall compliance
California is taking steps to ensure that used cars subject to recalls are repaired before they are sold. A proposed new law would require automakers and sellers of used vehicles to fully disclose recall and repair information and would bar sales of unrepaired vehicles by both dealers and private parties.
Also: Kelley Blue Book Best Buy Awards of 2015
In addition to directly mandating dealers perform all necessary recall repairs on the brands they sell, the legislation would require them to refer potential buyers of used vehicles made by other manufacturers to their respective local dealers to have any recall work done. The bill would also prohibit dealers and rental car companies from selling, leasing or renting vehicles under stop-drive or stop-sale orders.
Honda Fit EV lease program revised
With the introduction of the all-new 2015 Honda Fit, the Japanese automaker has ended production of the last generation Fit EV, but it intends to support the vehicle by offering lease extensions to current customers of the car as well as offer a new two-year lease program for certified pre-owned (CPO) units.
Current Fit EV lessees can extend their contracts another two years for $199 per month, which reflects a decrease from the original payment of $259. New customers looking to lease a used Fit EV will also be able to sign onto a two-year deal for the same $199 a month payment. "Most Fit EV drivers tell us they love their vehicles and many have requested lease extensions and this extended lease program is intended to meet their needs," said Steve Center, vice president of Honda's Environmental Business Development Office. "We're very confident in how the vehicles are performing, and look forward to offering new and existing customers a chance to experience everything the Fit EV has to offer."
Jaguar juices 2016 F-Type equipment and coverage
Jaguar is looking to boost F-Type sales by offering more equipment as standard on its attractive two-seat coupe and roadster, while boosting its warranty and scheduled maintenance package to 5-year/60,000 mile coverage. The 2016 Jaguar F-type starts at $65,000 for the manual coupe and $68,100 for the manual convertible.
The enhanced standard-equipment roster now includes the top-spec 770-watt Meridian Surround Sound System, smart keyless entry and 14-way power adjustable seats and all Coupe models also now come with a panoramic glass roof. S models receive the Configurable Dynamic Mode flat-bottomed sport steering wheel and the driver-selectable active exhaust system as part of the base price. R Coupe models will now be equipped with a power tailgate, while AWD models have an exclusive aero package as standard equipment.