Infiniti teases range-extended electric sports car concept
by
KBB.com Editors
|
November 21, 2011 1:36 PM
Although it revealed few specific details about the vehicle, Infiniti has confirmed that it's currently developing a "highly advanced, range-extending electric sports car concept." Set to make its formal debut next March at the Geneva Auto Show, the automaker claims this high-profile one-off will "extend the potential for high performance, low emission electric cars."
Judging from the two mildly informative preview images it released, this new Infiniti will be a sleek two-passenger fastback coupe, possibly with a mid-ship mounted powertrain. Additional comments made by Andy Palmer, executive vice president, Nissan Motor Co., Ltd and Infiniti, confirmed that the vehicle will not only represent a stretch in advanced drivetrain technology for the division but also serve to explore styling parameters that will be used to shape the next generation of Infiniti production models.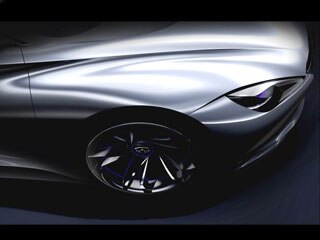 Palmer further described this range-extended EV as "a totally new kind of inspired premium performance car." He noted: "Infiniti already has hybrid and clean diesel models on sale. And with an all-electric sedan on the way, the natural next step was to push the boundaries where performance and the environment intersect."