Predicted 5-Year Cost to Own:

$35,362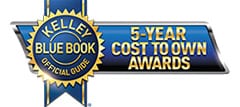 When it comes to compact crossover SUVs with an instinct for adventure, few rival the 2020 Subaru Forester. And none can match this Forester's ownership costs, making it the 5-Year Cost to Own Award winner among compact SUVs.
The Forester is ideal for active individuals and families who need a smaller crossover that will diligently and efficiently serve their daily needs of commuting, yet is raring to take them where time clocks don't exist. It's just part of the Forester's DNA.
As is the nature of Subarus, the Forester comes standard with all-wheel drive – the only such vehicle in its class. Add to that ample ground clearance of 8.7 inches, and the Forester is ready to tread where others fear. It's also a comfort to drivers who simply must contend with slick, snowy roads and foul weather.
The Subaru Forester was fully revamped just last year. And while the former turbocharged model that we loved is gone, the standard 182-horsepower engine is respectable. It's also fuel-efficient, earning up to 33 mpg.
Equally impressive is the 2020 Forester's emphasis on safety. All models include Subaru's EyeSight Driver Assist Technology that bundles features like collision alert, automatic emergency braking, adaptive cruise control, and lane-keeping assist. The Forester is proof that one SUV can be adventurous, efficient, practical and safe – all while boasting years of low ownership costs.
More 2020 Subaru Forester
Build and price your own 2020 Subaru Forester to see this week's Fair Purchase Price, 5-Year Cost to Own and more, or check out the Foresters for sale today at dealers near you.
You can also see our Compact SUV rankings or check out the full list of this year's 5-Year Cost to Own Awards winners.
2nd Place: 2020 Toyota RAV4
Predicted 5-Year Cost to Own:

$37,219
All-new just last year, the best-selling Toyota RAV4 boasts low ownership costs and a variety of models, including hybrid and off-road variants. Learn more about the RAV4 or find one for sale near you
3rd Place: 2020 Kia Sportage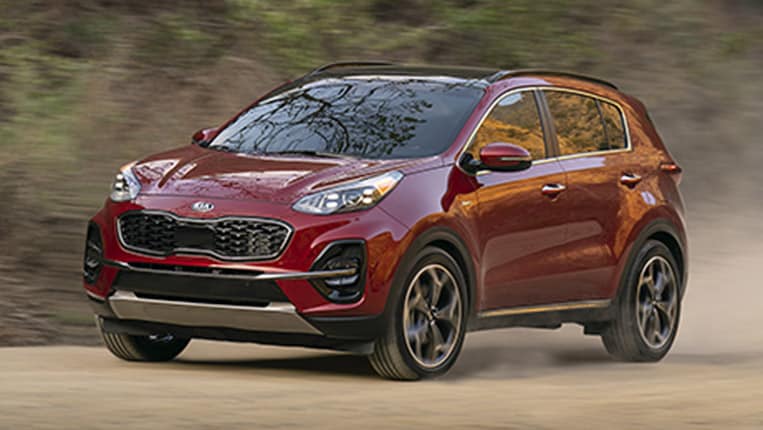 Predicted 5-Year Cost to Own:

$37,416
The Kia Sportage is attractively priced, attractively designed, and boasts an incredible warranty to bolster its long-term ownership appeal. Learn more about the Sportage or find one for sale near you