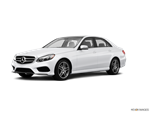 The 2014 E-Class gains an exterior refresh and refinements to its interior, which lend it a more chic, contemporary feel compared to its somewhat stodgy predecessor. Buyers now have a choice between two faces: a bold Sport version, with a more aggressively styled grille and aero package, and a more conservative Luxury treatment with a traditional Mercedes-Benz 3-pointed star. For the first time, the E-Class also inherits safety features from the S-Class before the new flagship hits the market. Also new to the E-Class is a 2.1-liter 4-cylinder turbodiesel which debuts in July, 2013, and uprated power for the E63 AMG version, which is now equipped with standard 4Matic all-wheel drive and two trim levels: standard and S. An E63 S version is also offered in the wagon body style.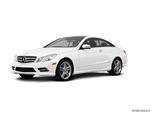 The 2013 E-Class Coupe and Cabriolet gain mbrace2 telematics, electromechanical steering and heated front seats. The E400 Hybrid Sport Sedan debuts with a 305-horsepower V6 engine mated to a 27-horsepower electric motor.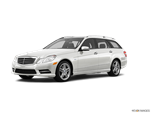 The 2012 E-Class now boasts an E63 AMG Wagon, while the rest of the line features a set of new engines with substantial improvements in both power and fuel economy. The BlueTEC diesel engine is the only carryover from 2011. Along with some option and package changes, the 2012 E-Class brings a revised 7-speed transmission and minor design tweaks.

About Mercedes-Benz E-Class
In the 2013 E-Class, Mercedes-Benz has created a vehicle that is many things to many people. In Sedan form, it's an elegant coach for the business elite, a car that says, "I've arrived, and I have room for three of my friends." In Coupe form, the E-Class makes for a stunning and sporty variant of the Sedan, equally expressive but singing a slightly different tune that says, "I've arrived, and it's just me." The Cabriolet is like the Coupe, only a bit more carefree, while the Wagon conforms to the Sedan's logic but with additional room for the family dog. Be it the hybrid or the diesel or the high-performance AMG, you won't find a more complete luxury car model line than is provided by the 2013 E-Class.