Narrow year range (drag arrows to filter):
See photos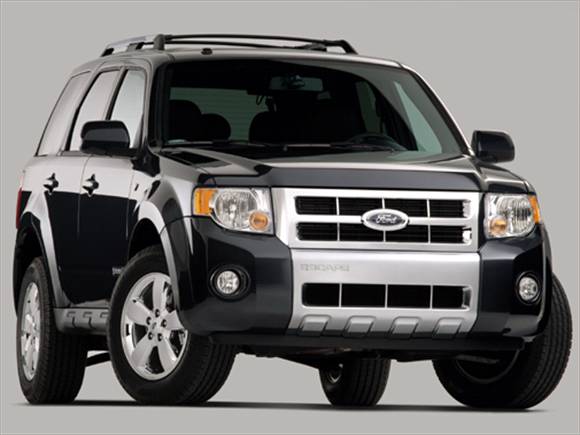 Despite its new look, the 2008 Ford Escape's chassis, engines and transmissions are, for the most part, carry-overs from the previous model. What is new are the redesigned exterior and interior components, which include seat fabric made from 100-percent recycled material, a new dash backlit in "Ice Blue" lighting and standard AdvanceTrac with Roll Stability Control (RSC).
About Ford Escape
Hybrid cars, for the most part, emphasize fuel efficiency over capability. In the real world, however, Americans need their cars to do all manner of chores, which is why so many have switched to some form of CUV or SUV. Believing you shouldn't have to sacrifice one benefit for another, Ford has created the 2012 Escape Hybrid, a rugged, roomy CUV with a hybrid drivetrain that is as easy on the planet as it is on your monthly gasoline budget. Of course, there are other hybrid CUVs out there but almost all are high-priced luxury models, with the closest in price being the Toyota Highlander Hybrid. And, while it is obvious that the Escape Hybrid's highway fuel economy is not all that much better than the gasoline-powered Escape, the hybrid's 34 mpg city rating is nothing to scoff at. Besides, a hybrid isn't just about saving fuel; it's about promoting new technologies and leaving a smaller carbon footprint.