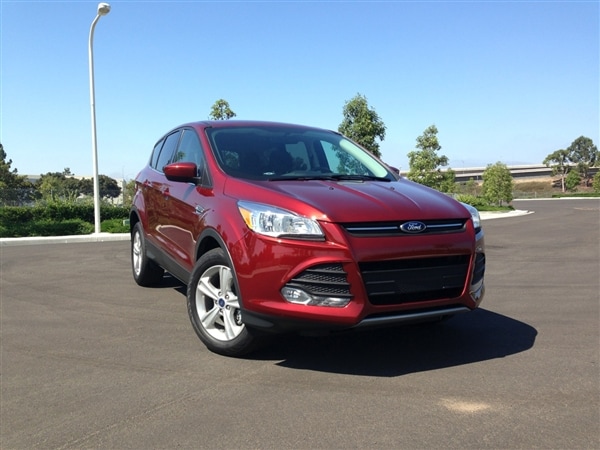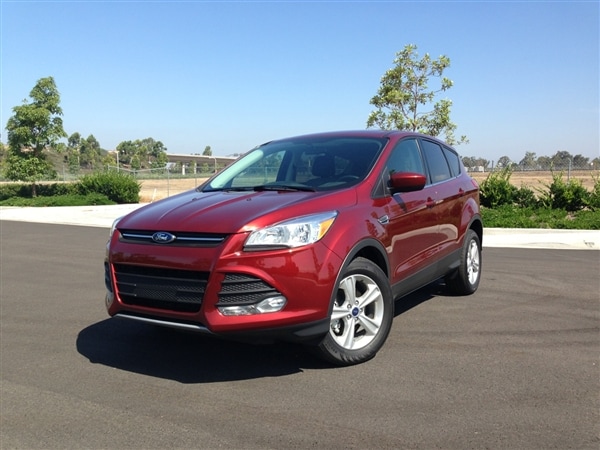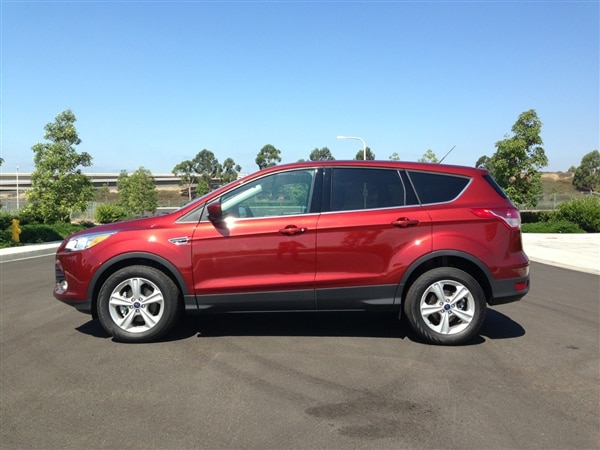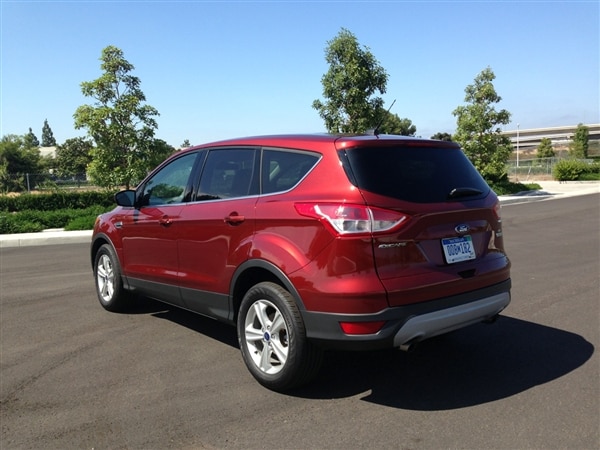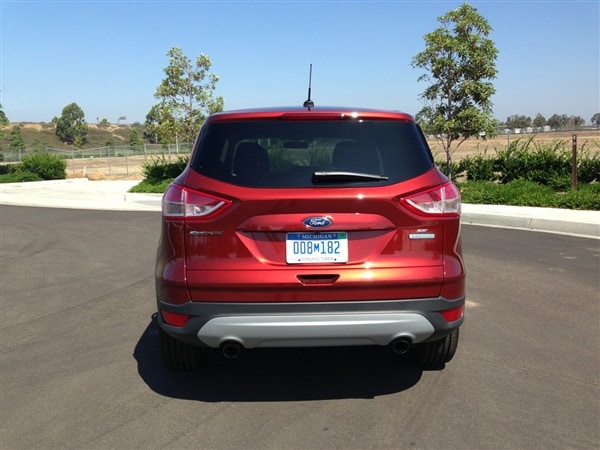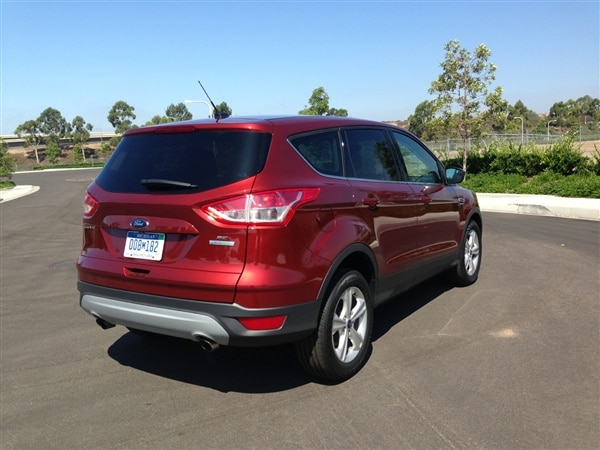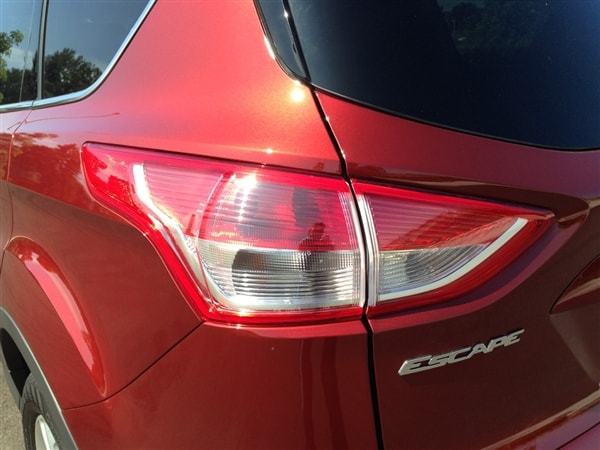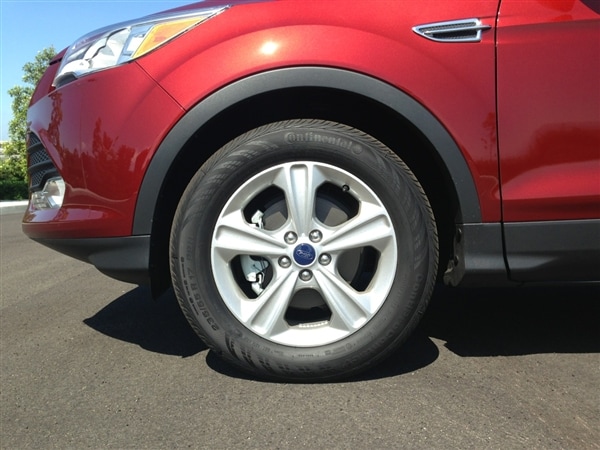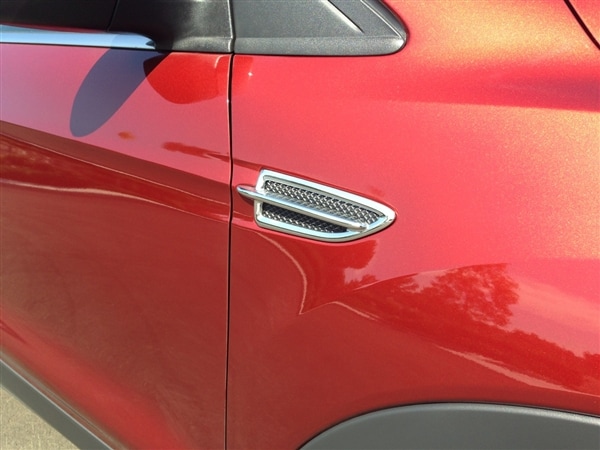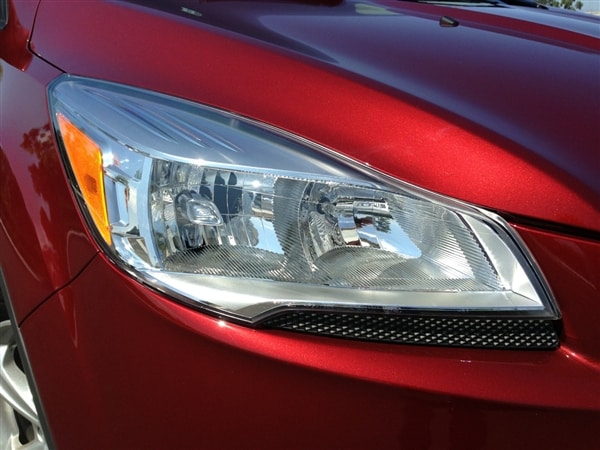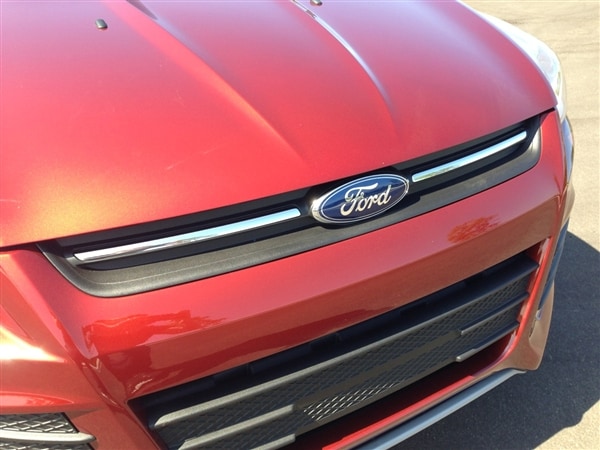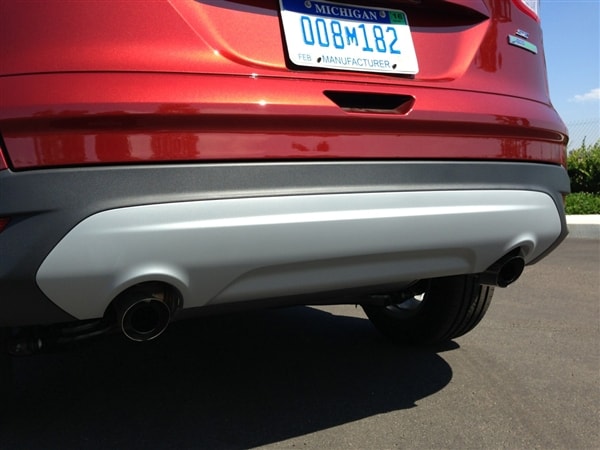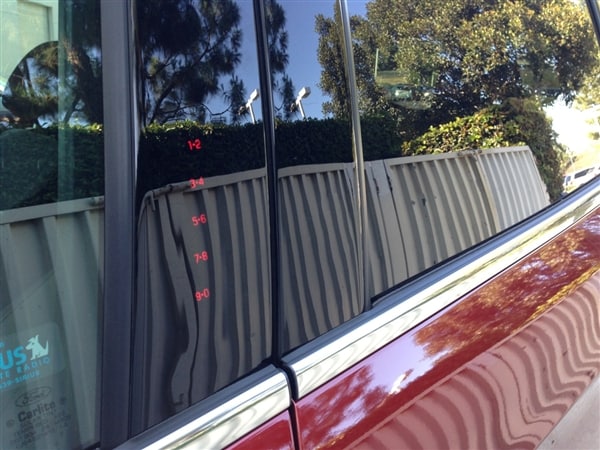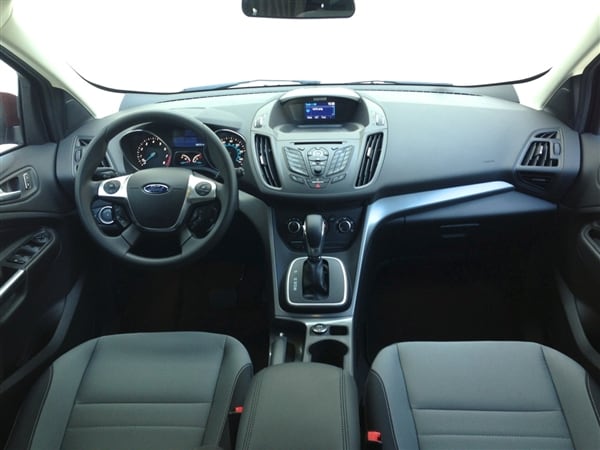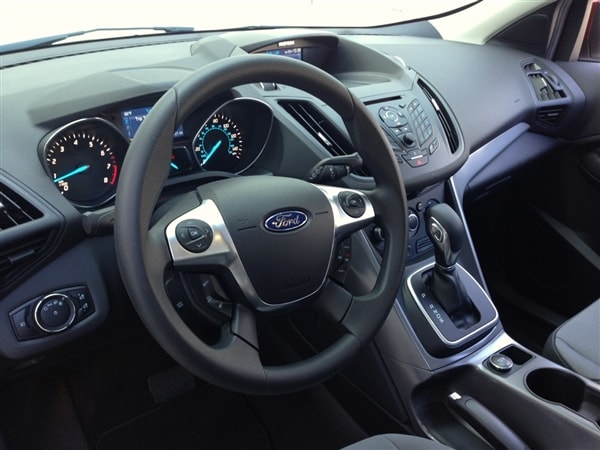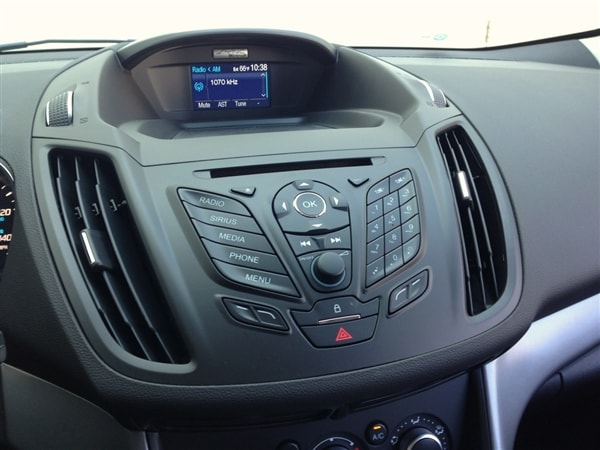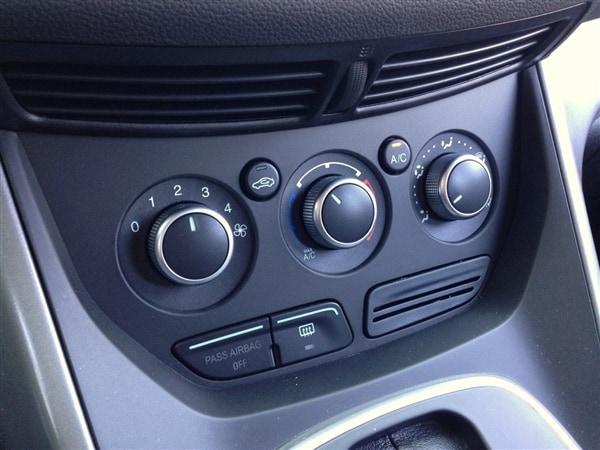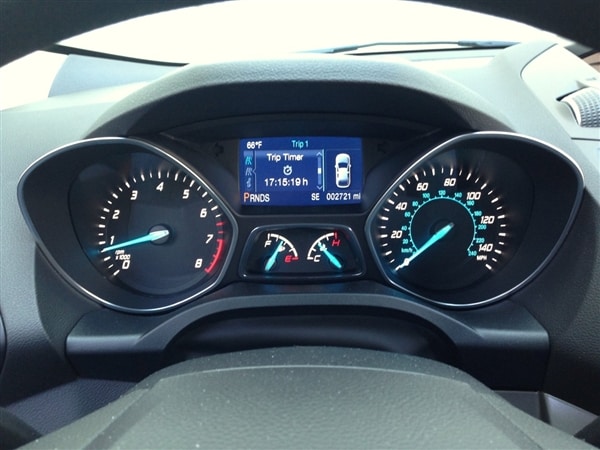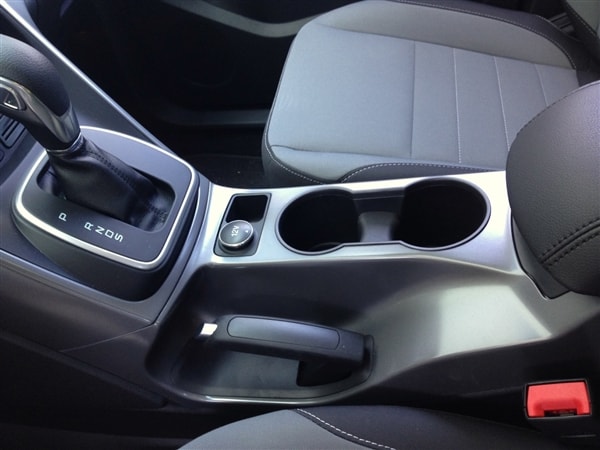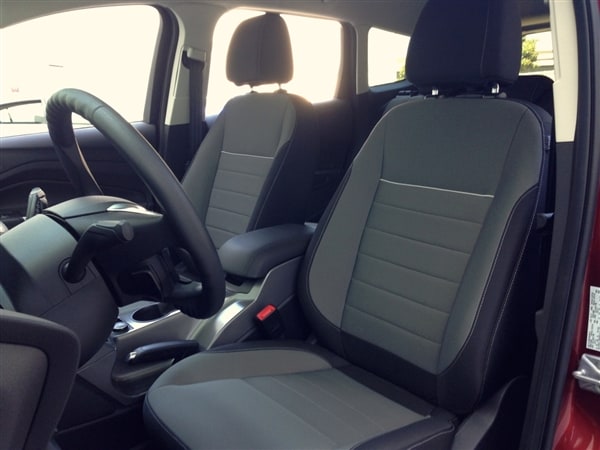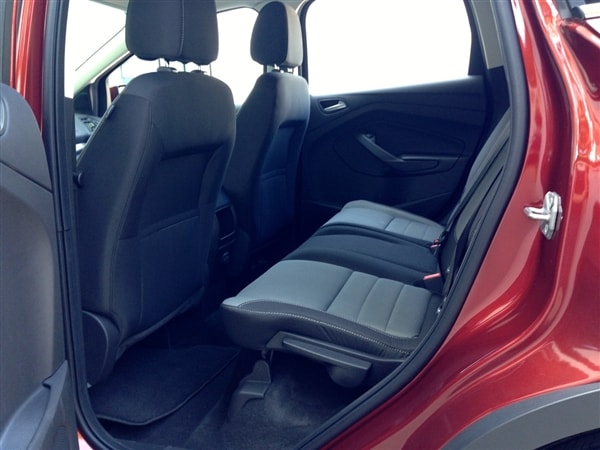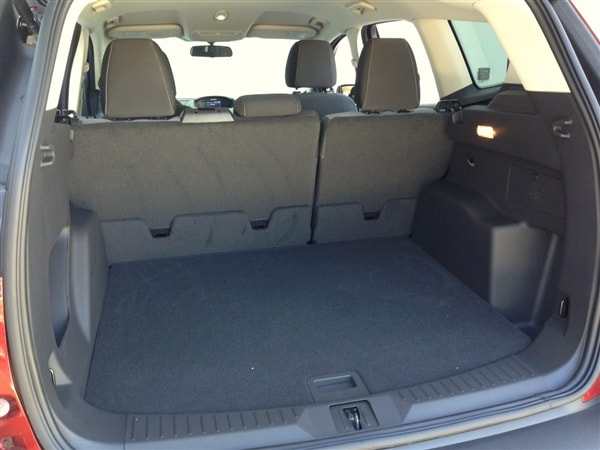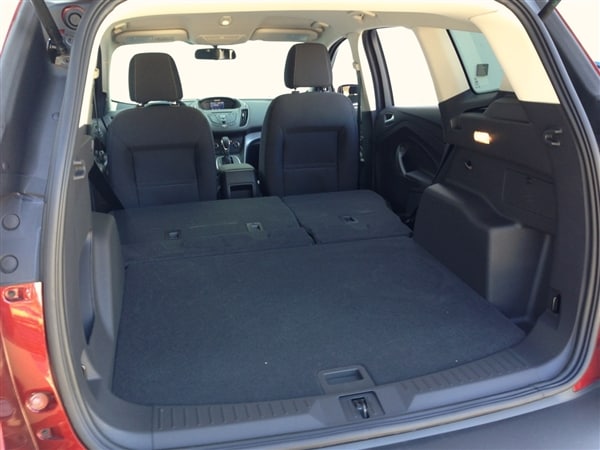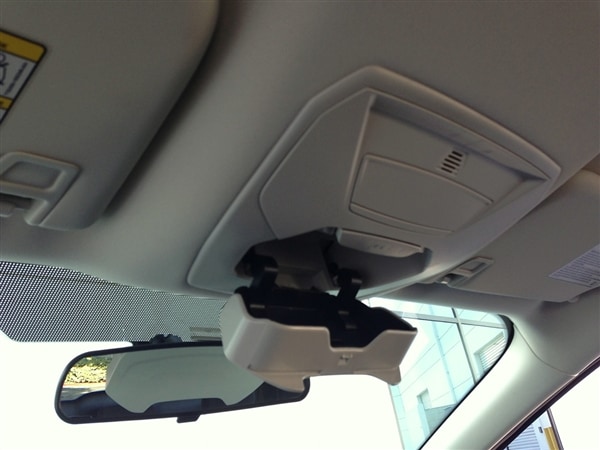 A focus on sport and utility
Honda's CR-V and Toyota's RAV4 are both common and commonplace, while Ford's new-in-'13 Escape stands out as a singular example of visual and functional escapism. With a Focus-based platform, two available EcoBoost (turbocharged) four-cylinder engines and tighter interior dimensions than the class leaders, the Escape more closely fits the needs of the urbanite, and an audience more inclined to go viral than rural.
Driving
Described in our 2014 Ford Escape full review as "the sporty compact car of compact SUVs," that phrasing might also include Mazda's CX-5, some iterations of the new Toyota RAV4, and turbocharged variants of Subaru's Forester. For those preferring to walk instead of run, the Escape's base 2.5-liter four-cylinder engine - coupled with a 6-speed automatic - should be just the ticket. Regardless of powertrain, the Escape's platform fully delivers on the sporty promise of its sheetmetal.
Build and Price
Offering three distinct trim levels and three distinctive powertrains, the Escape can be anything but big to its broad-based clientele. Just under $24K will get you in the door, while roughly $38K will fill its four doors and hatch with the 2.0-liter EcoBoost engine, four-wheel drive and every available option.
Comparison Test
The Ford Escape was one of six compact SUVs we drove 800 roundtrip miles from Southern California to Phoenix, Arizona, as part of our 2014 Compact SUV Comparison Test.
Most Popular
As in politics, there exists in the SUV market a vast, overlooked middle. For Ford's Escape, that middle ground is occupied by the Escape SE, equipped with the 1.6 liter EcoBoost and - depending on region - either front- or four-wheel drive. With typical equipment the window sticker is a comfortable-for-the-category $29K for 4WD, comfortably less for FWD.
One of the Best
Ford's well-reviewed and well-received Escape made our list of 10 Best SUVs Under $25,000.
What's New and/or Next?
All-new in 2013, there are no significant changes for the Escape planned in the immediate future. The drive for improved efficiency, however, marches on, and Ford has been very aggressive in its pursuit of hybrid, plug-in hybrid and all-electric variants of established, volume models. In global markets the Escape lineup includes turbocharged diesels.
Consumer Reviews
For enthusiasts looking for an Escape, at least one KBB.com reader summed it up: "2.0l Turbo is so fast. No problem passing if you need the get up and go it has it." (Notably, the turbocharged Escape is so fast they forgot punctuation.) Of course, many reviews were submitted from behind the wheel of a rental Escape, and while rentals offer a great marketing synergy they're rarely considered great marketing strategy.
Others to Consider
The 2014 Ford Escape is a solid choice, but you won't have any problem finding a roomier or more affordable compact crossover SUV. Check out all your options here.
Popular at KBB.com