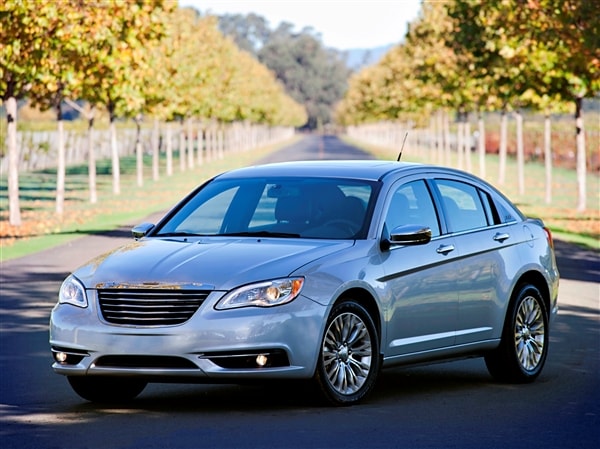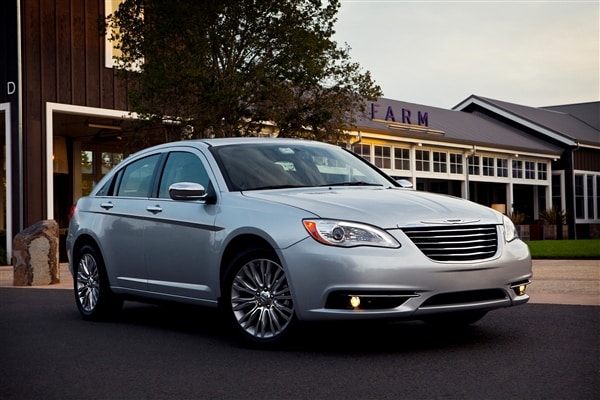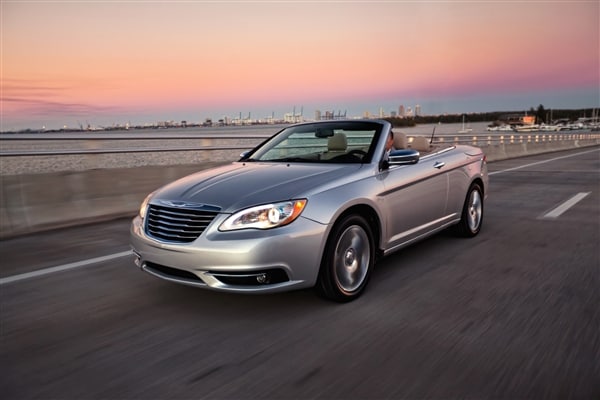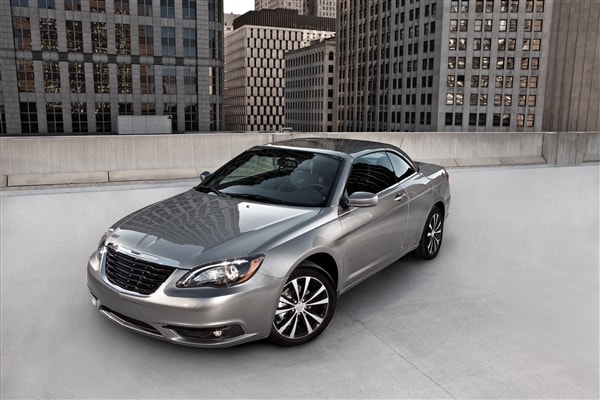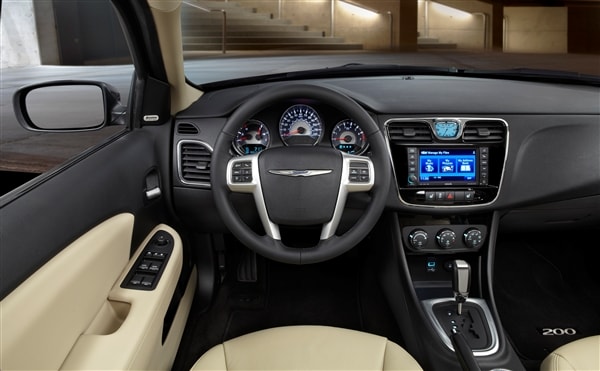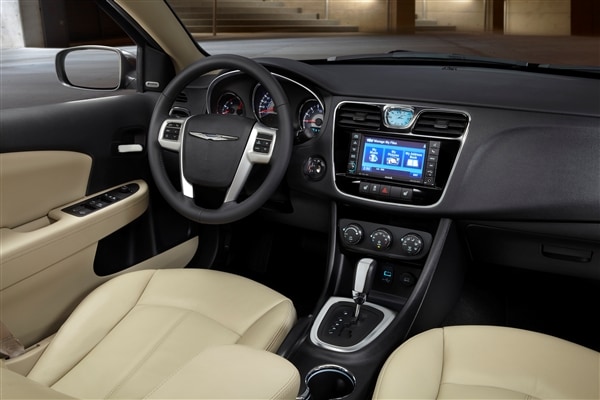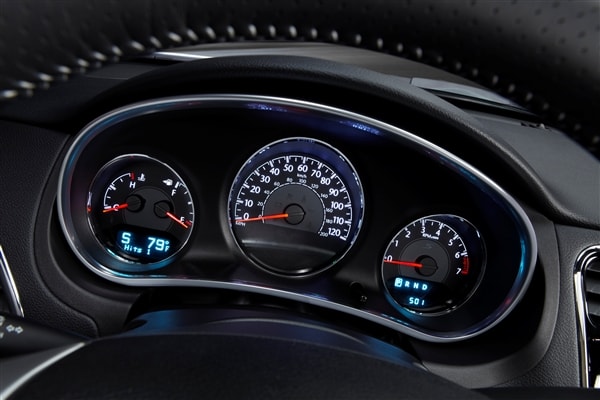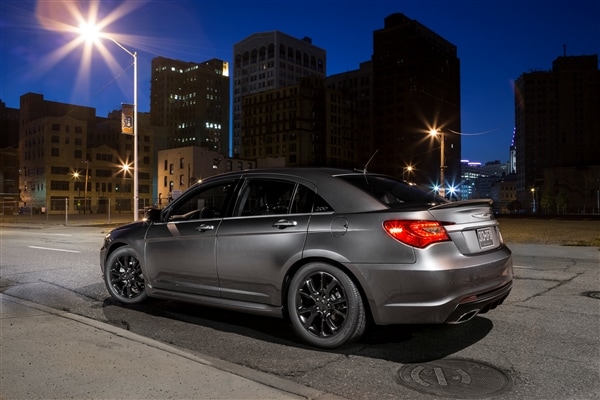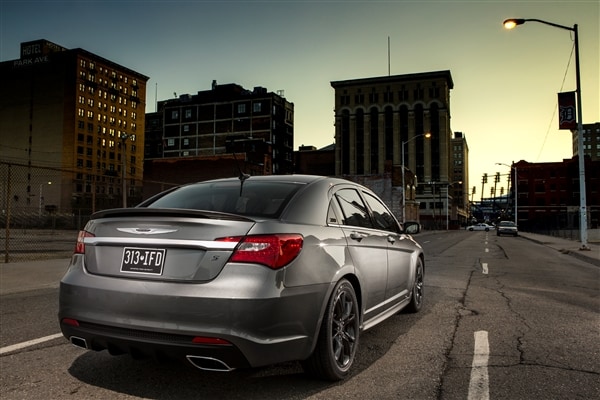 It's Hard to Stand Out in This Crowd — Really Hard
The Chrysler 200 is a perfectly capable, but emotionally unavailable 4-door. More than a misunderstanding, the 200's appeal isn't about to stretch far beyond the realm of folks who "really, really want one." The lack of braggable fuel economy, knee-weakening good looks, a luxury interior, sport-sedan handling, a hybrid or all-wheel drive option, or anything else that would go towards adding character and street cred makes the Chrysler 200 a hard sell in the increasingly competitive midsize sedan segment. It looks good on paper, with pricing that slips beneath its competition, a roomy interior, and one of the most powerful V6 engines in the segment -- 283 horsepower will get you home quick -- but it has a difficult time connecting with buyers. The fact that it's competing against crowd favorites like the Honda Accord and Toyota Camry, plus new stars like the Nissan Altima and Ford Fusion, only makes it worse.
But things are about to change...
First Look: All-new 2015 Chrysler 200
At the 2014 Detroit Auto Show in January, Chrysler unveiled a totally rethought 200 set to start arriving in dealerships this spring. A sportier, more modern look leads the way, but the improvements run to every corner of the car. Get your first look in the video below, then take a deeper dive into the 2015 Chrysler 200.
Driving the Current-gen Chrysler 200

Our review of the 2014 Chrysler 200 opens the door for you to choose the 200, as long as you make sure you choose the right 200: "The quiet, smooth and remarkably fuel-efficient V6 is so much better than the noisy and buzzy 2.4-liter 4-cylinder base engine that we have difficulty recommending the 2014 200 without the V6. "
And Now For Something Completely Drafty: The Chrysler 200 Convertible
When we said there was little in the Chrysler 200's character to make it stand out in a crowd, we left out one kicker: The 200 also comes as a convertible. It's a 2-door affair, and a pretty conventional drop-top in all ways but one: It's available with a retractable hardtop. That's the quietest, most secure kind of convertible, and it's enough to make a Ford Mustang or Chevy Camaro convertible shopper experience a tiny bit of that guilt caused by hesitation.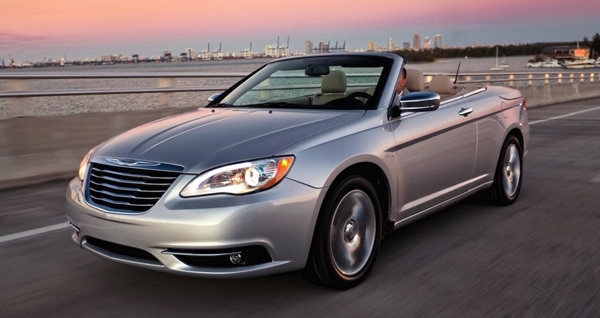 It's a Buyer's Market For Chrysler 200 Buyers
If there was ever an insanely good time to get a new Chrysler 200 sedan, that time is now. With a little effort, you should be able to find a lease deal on a 200 Limited model -- V6 power with a 6-speed automatic transmission, leather, premium Boston Acoustics audio, the whole nine yards -- for under $200 a month. 200 for a 200 -- it's got a nice ring to it. And if you're looking to buy instead of lease, the Chrysler 200 incentives river is overflowing. For more on this, head over to our Chrysler 200 pricing area.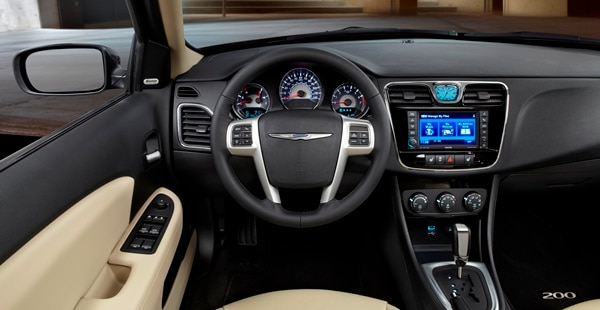 See the Chrysler 200 in Action: Watch the Video
You say you're a visual person? Perfect. We've got the definitive Chrysler 200 video for you to see.
Pick me! No! Pick me! et cetera.
With so many great midsize sedans to choose from, how can you be sure that the Chrysler 200 is the "just right" car for you? Check out Peace of Mind Central, also known as our 2014 Midsize Sedans page. This page is a blessing for midsize sedan buyers, allowing you to explore the advantages and disadvantages of each model on your shopping list, and helping you to narrow your choices and boost your confidence.