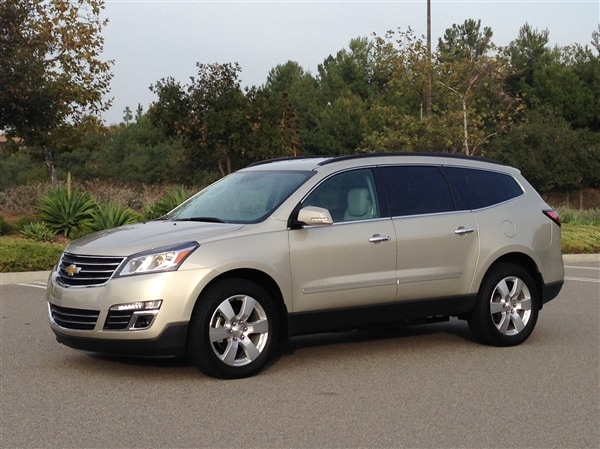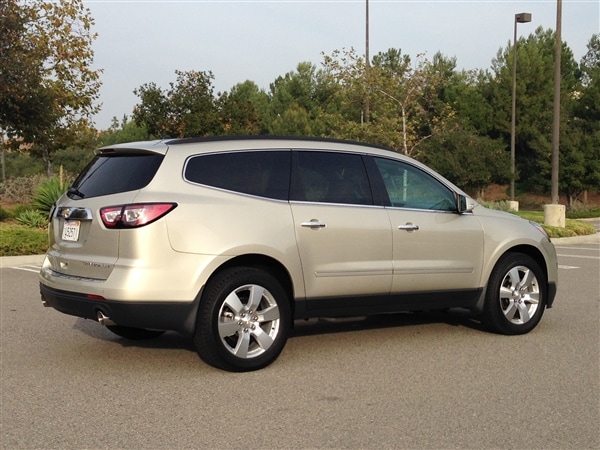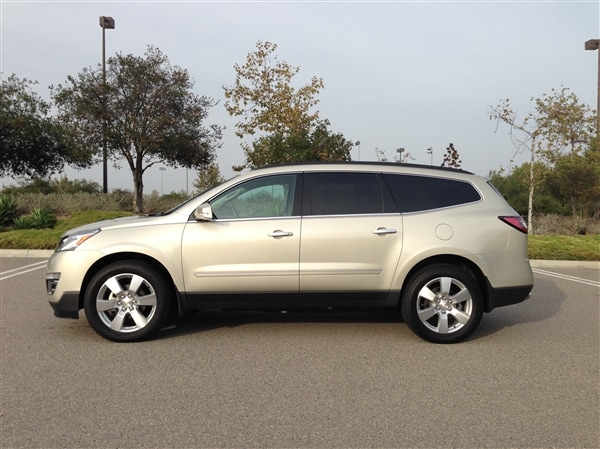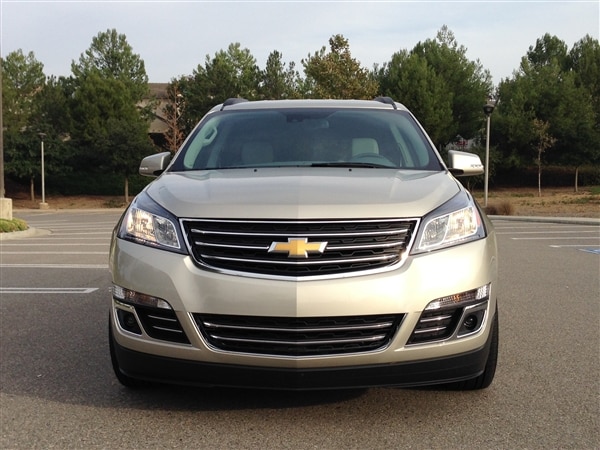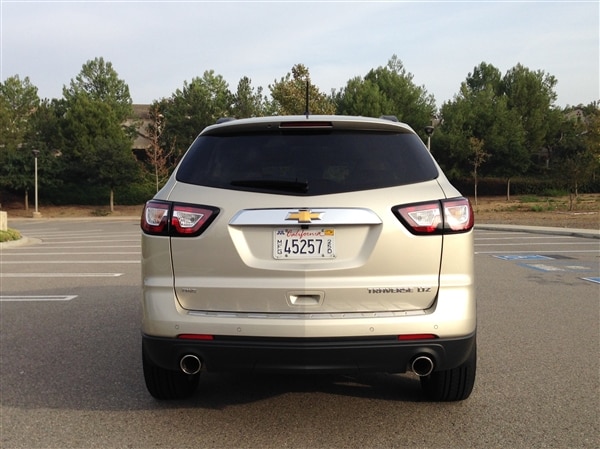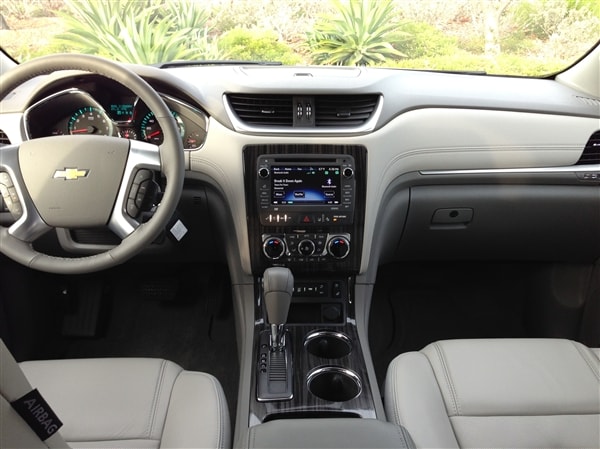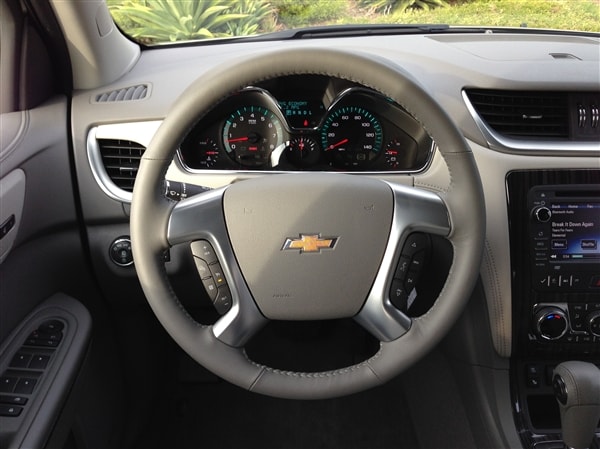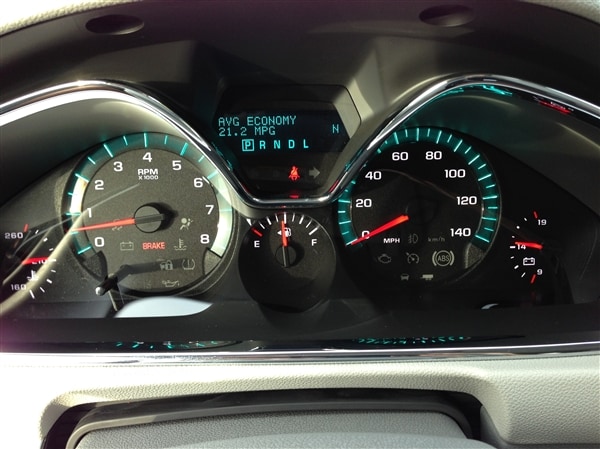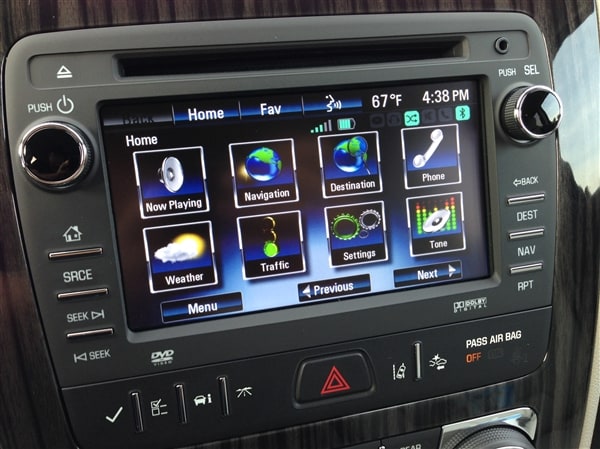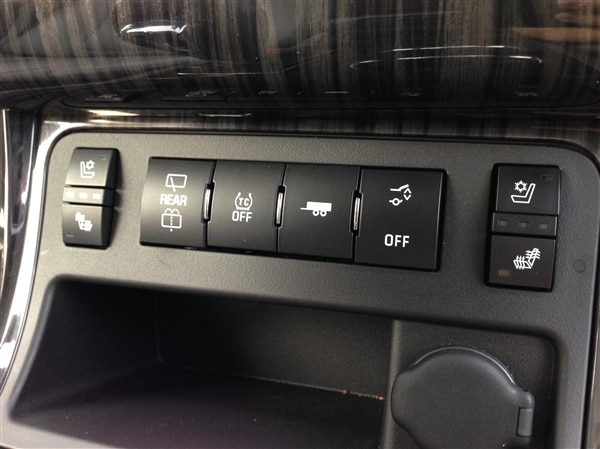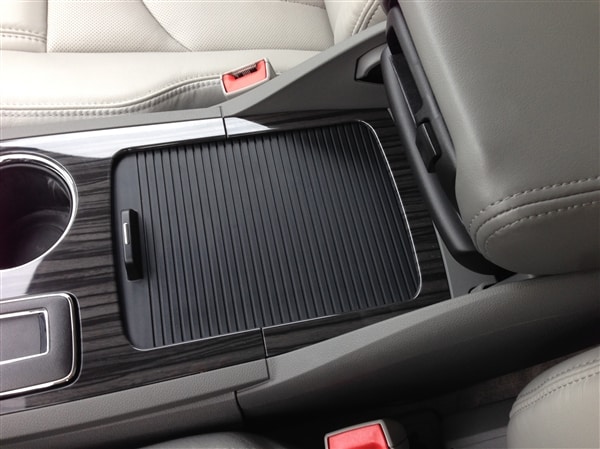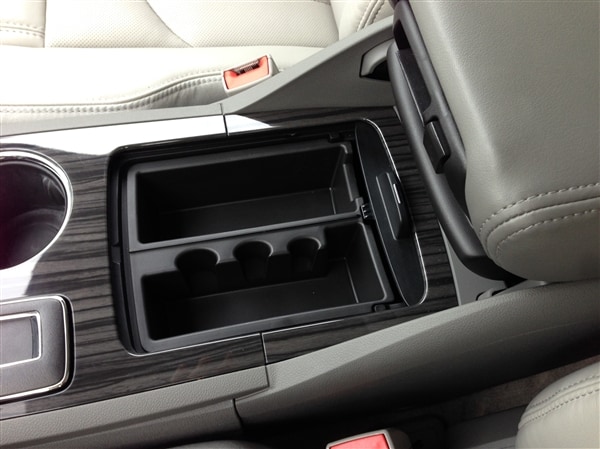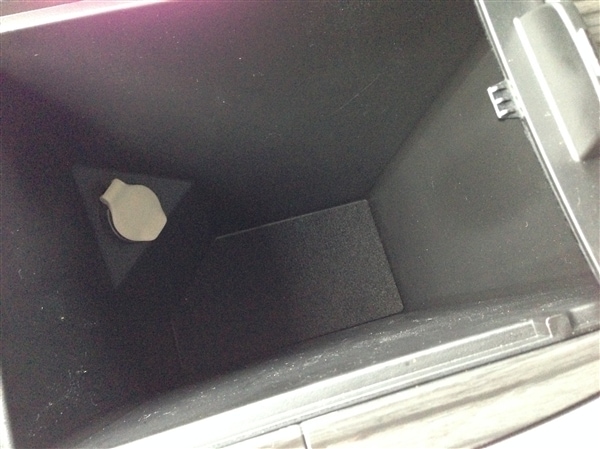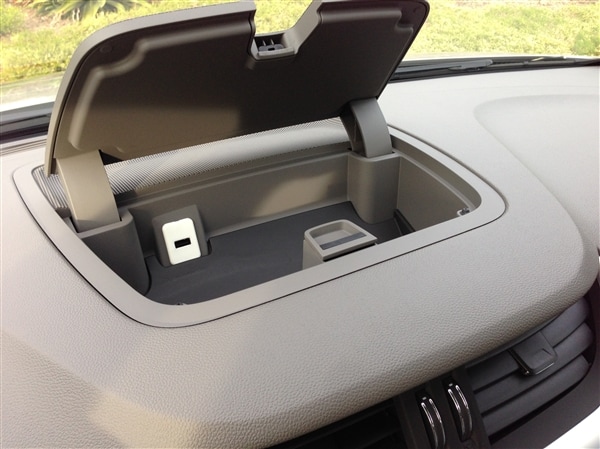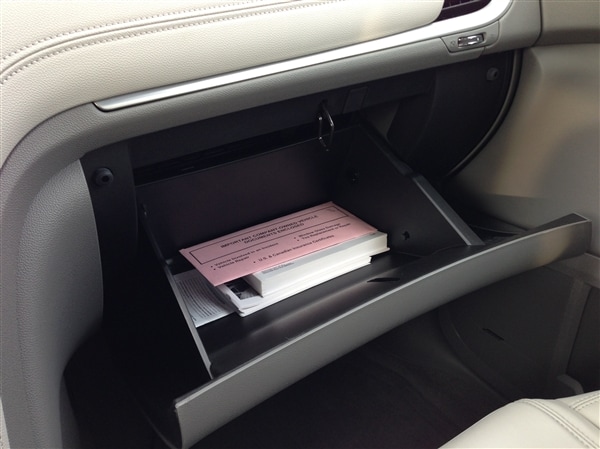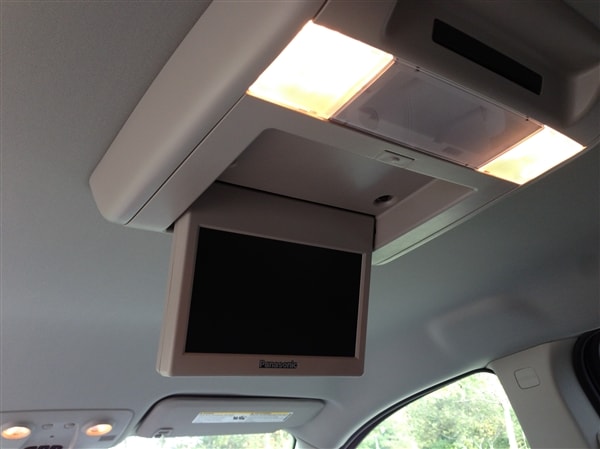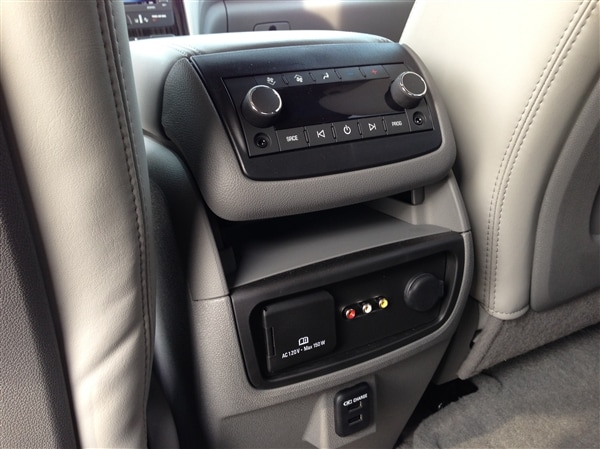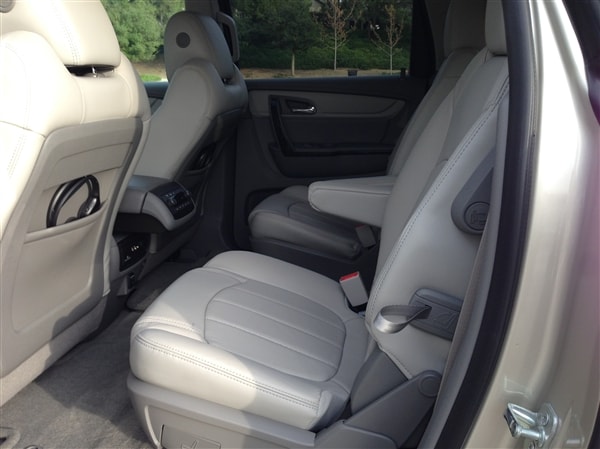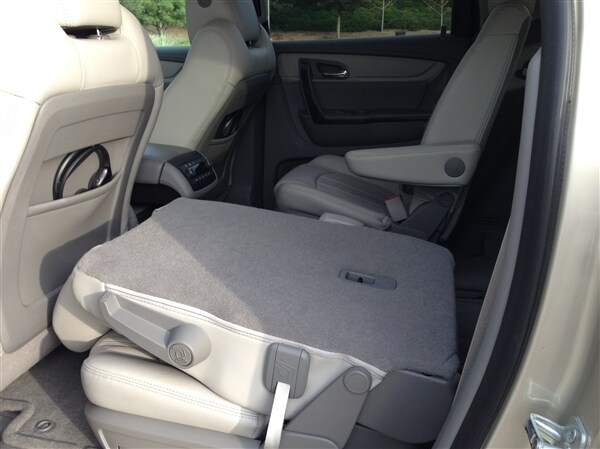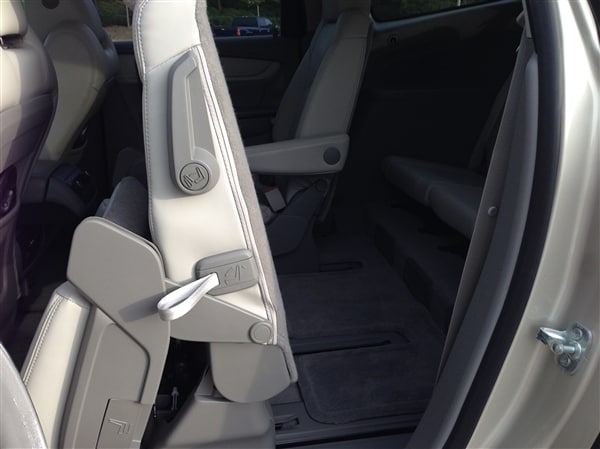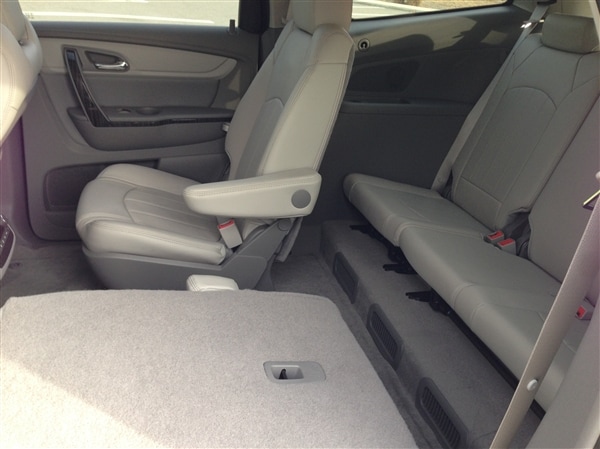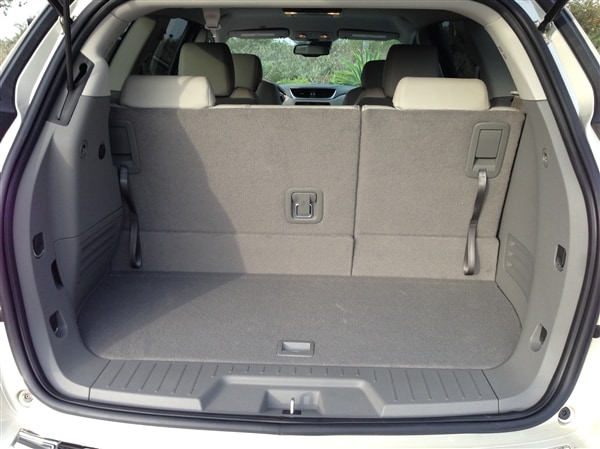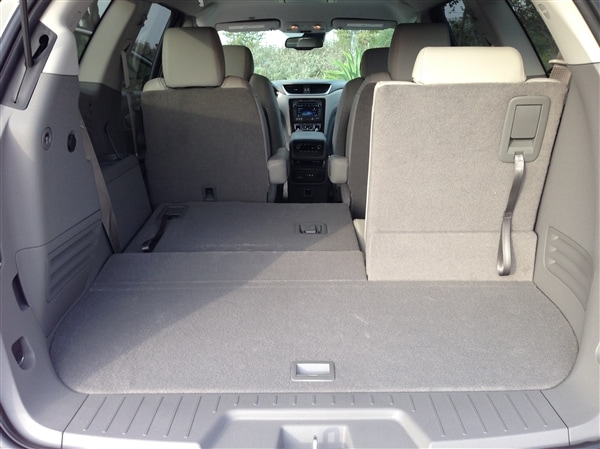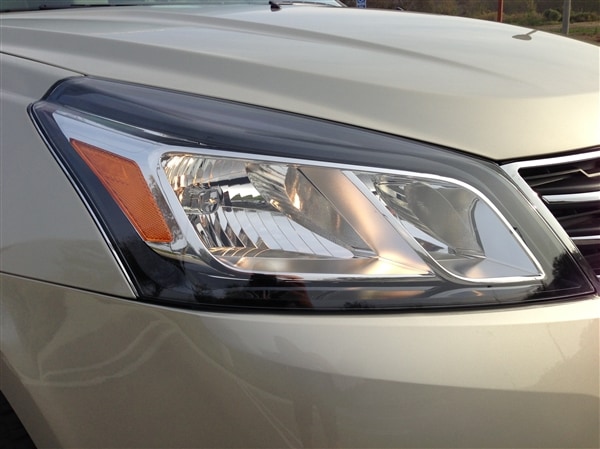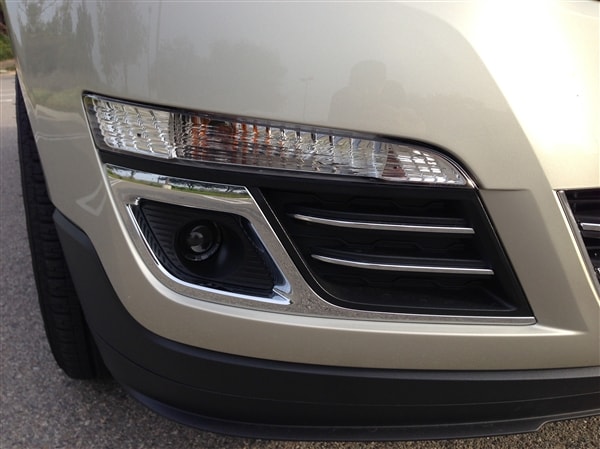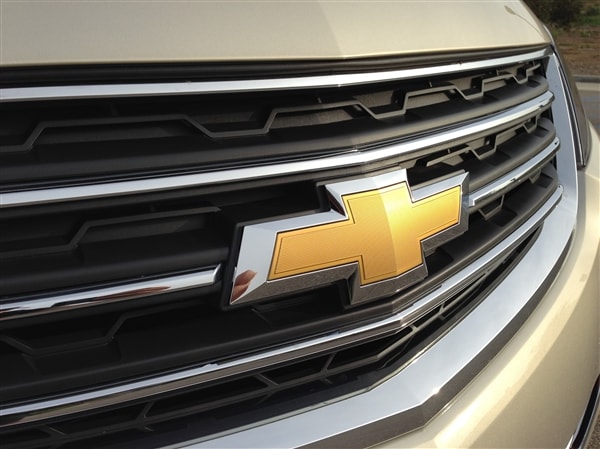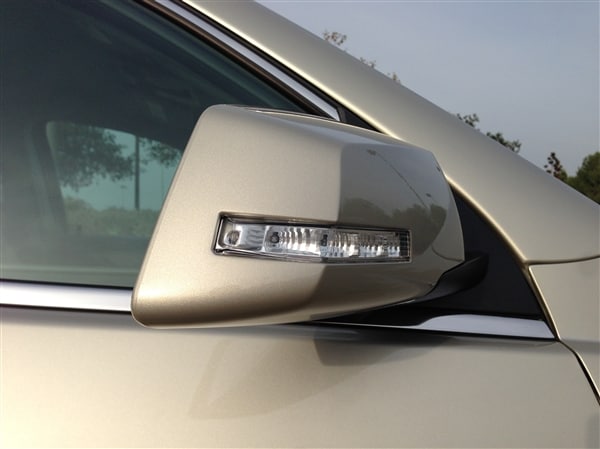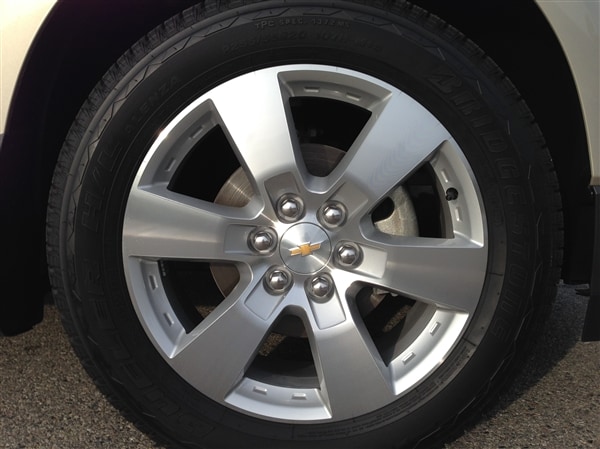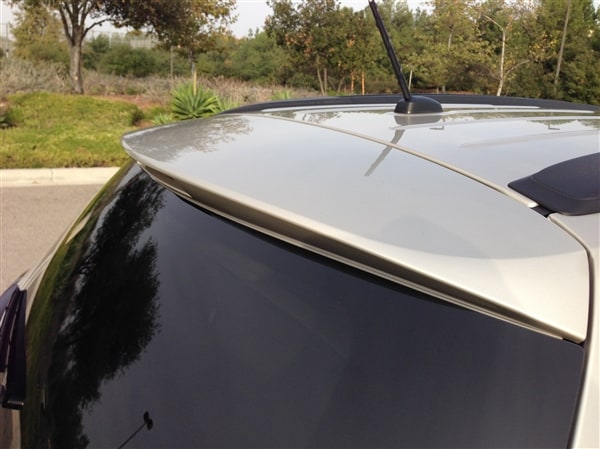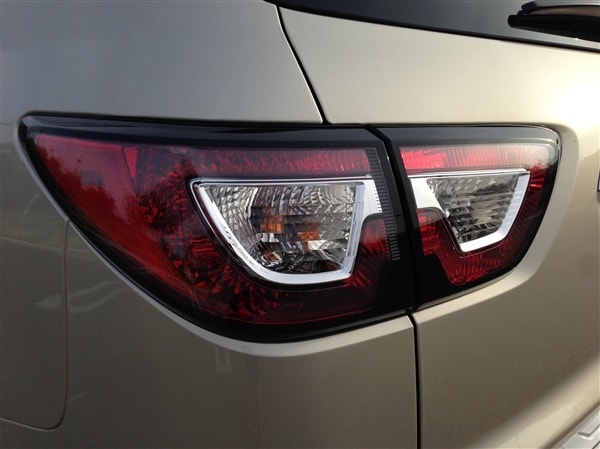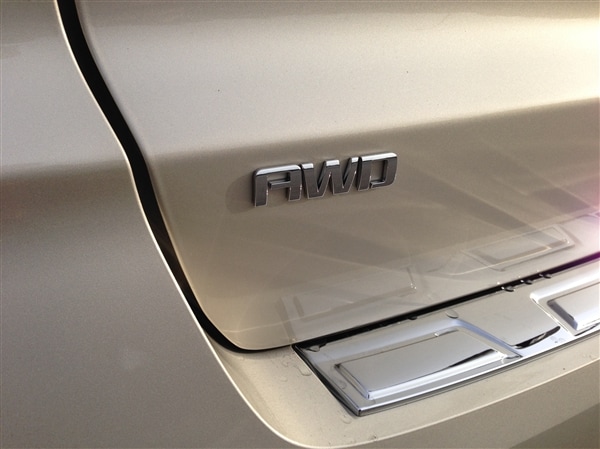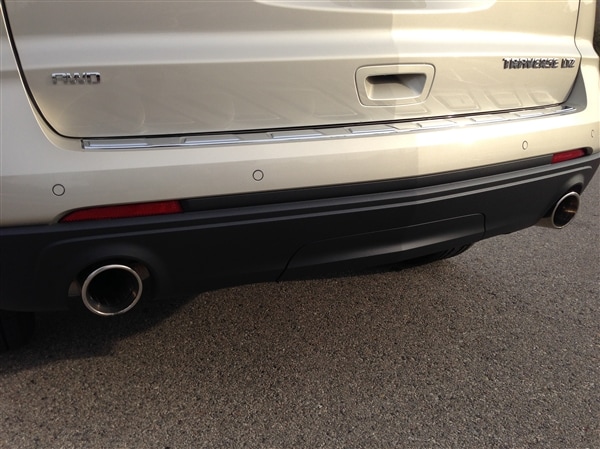 Big, bold and cozy for the whole family

The Chevy Traverse crossover is what you'd get if a full-size SUV settled down and had a family. Its edges have been rounded and its manners domesticated. Instead of ground clearance, off-roading and brute force, its emphasis is on usability, safety and comfort for the entire family -- all eight members, in fact. It still packs the imposing size of purebred, truck-like brethren like the Tahoe and GMC Yukon, but marries it to a smoother, more car-like ride and environment. Along with its corporate twin, the GMC Acadia, the Traverse remains one of our favorite three-row crossover SUVs, and fares well against the likes of industry heavyweights like the Ford Explorer and Honda Pilot SUVs.
Driving It
The 2014 Chevrolet Traverse is admirably capable on the road, as noted in our full review: "Its V6 engine is smooth and strong, and easily gets the vehicle up to speed in both front-wheel-drive (FWD) and all-wheel-drive (AWD) form. The Traverse is larger than its competitors but doesn't feel bloated or overwhelming on the road."
One Engine to Rule them All
The Traverse lineup makes do with just one engine -- a 3.6-liter, direct injection V6 producing 281 horsepower. If it's any consolation to those looking for engine options, the dual exhaust found on the LTZ trim is good for freeing up an extra seven horsepower.
Build and Price
The 2014 Chevrolet Traverse starts at $31,670 with destination charges, and tops out beyond the $45,000 mark. The Traverse hasn't proven as resilient in terms of resale value as key competitors like the Honda Pilot and Toyota Highlander. Build and price your own 2014 Chevy Traverse to unlock its Fair Purchase Price, 5-Year Cost to Own and more.
Segment Veteran
The Traverse just received a worthwhile facelift and massage last year, which will help it stay fresh and interesting for a little longer. Facelift or not though, it's still the same generation following the same basic formula that first debuted for 2007 with the GMC Acadia.
Owners' Words
As Sandra from Oklahoma put it: "It's big and roomy inside but isn't too big to park and drive. I can see this vehicle meeting and exceeding all our family needs as we grow. The 3rd row seats are comfortable and allow plenty of room for an adult or children." Read more consumer reviews of the Chevrolet Traverse.
Traversing the Market
As one of the larger crossovers out there, the Traverse manages to cover the needs and abilities of several different segments at once. It's big and safe like a full-size SUV, it's smooth and easy to drive like a car and it offers just enough gadgetry and bling to give an air of luxury. That said, there are alternatives aplenty. From the nearly identical, brother-from-another-mother GMC Acadia to the V8-available Dodge Durango, buyers can find alternatives for just about any want or need. Need better fuel economy? Try the Nissan Pathfinder. Want a more engaging drive? Check out the Mazda CX-9. Have a look at all your Midsize SUVs options for 2014.