smart fortwo cabrio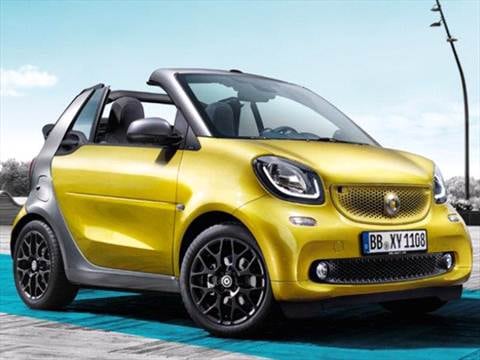 Charming, pint-sized and legitimately unique, the 2-seat gasoline or electric Smart Fortwo coupe or cabriolet is a city-dwelling car that isn't in the mainstream. There's no rear seat and there are more practical options for the money, but it will appeal those who want a city car that stands out. It's also the best Smart to date.
New Features and Revisions
Smart continues its model rollout on the new-and-improved platform, which started with the all-new Fortwo coupe in 2016. 2017 brings a cabriolet and electric-drive models on the new platform. This year there are more customization options, including a Brabus Sport package.