Scion iM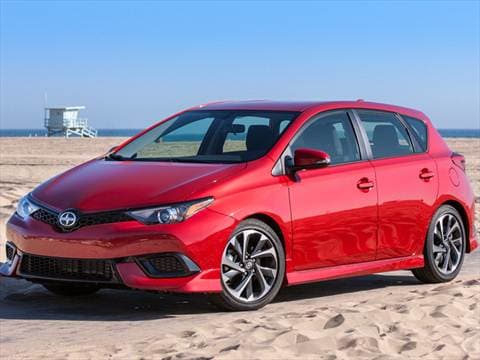 While still embracing such corporate cornerstones as evocative design and vehicle customization, the 2016 Scion iM's real reason for being involves value and practicality. Whereas generously equipped versions of rival hatchbacks like the Ford Focus and Mazda3 tend to hover around the $23,000 mark, the mono-spec Scion iM offers an attractive feature set along with upstanding residual values for under $20,000.
New Features and Revisions
Based almost entirely on the European Toyota Auris, the 2016 Scion iM is a brand-new nameplate in the U.S. marketplace.