2019 Best Resale Value Awards: Entry-Level Luxury Car
Best Entry-Level Luxury Car: 2019 Lexus RC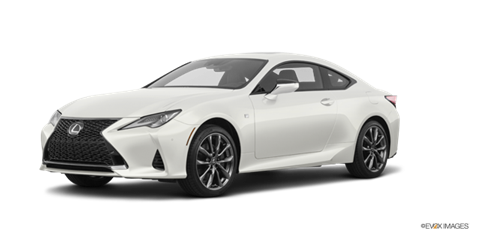 How awesome is the 2019 Lexus RC sports coupe? So awesome that it even makes the controversial Lexus spindle grille look like a million bucks, and it enjoys enduring resale value.
With a model line that ranges from the $42,000 241-horsepower turbocharged 4-cylinder RC 300 to the merciless 467-horsepowered V8-powered RC F ($65,700) -- with a pair of V6 versions in the middle -- there's likely a version of the RC that you'll find a crush for. Far from a wild best-seller for Lexus, the RC 4-seater is just rare and exclusive enough to maintain a healthy percentage of its resale value over the long run. Owners tend to take good care of them and are slow to give them up.
Our Expert Review of the Lexus RC praises it this way: "The 2019 Lexus RC coupe backs up its sexy shape and aggressive design with strong performance and an engaging driving experience. It's more fun to drive than most Lexus models. Even the base RC turbo, which is badged the RC 300, accelerates quickly and delivers the same catlike reflexes as the RC 350." Every Lexus RC comes with an automatic transmission, 6-speed for the rear-drive models and 8-speed for all-wheel-drivers.
Spend a little time with a Lexus RC, and you'll soon discover why owners are so dedicated. Its profile is honest and attractive, and its interior is not over-luxed as some Lexus models tend to be (though it doesn't come up short on standard pleasure features or safety). Sure, it's still top tier in terms of Lexus quality, reliability and enjoyment, it just has a less modest purpose in mind. Namely, playtime.
---

Resale Value
at 36 months:

53.6%

at 60 months:

36.3%
All-new for 2019, the Lexus ES adds good looks and a spirited driving personality to a benefits list that already included reliability, safety, high-quality and comfortable accommodations.
---

Resale Value
at 36 months:

47.5%

at 60 months:

34.5%
Aimed by its makers as a legitimate luxury sedan with surprising value, the Mercedes-Benz CLA is a reassuring place to start on the luxury car road.
---
Other Category Winners
Best Entry-Level Luxury Car