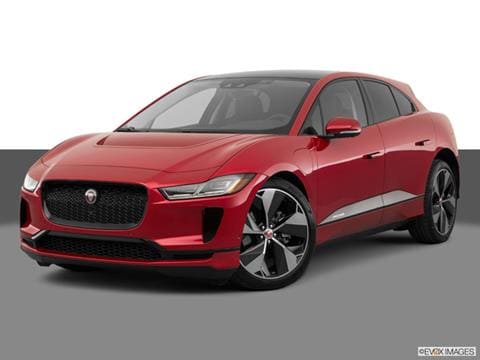 The 2019 Jaguar I-Pace is a breakthrough vehicle not only for the British carmaker, but also for electric vehicles in general. It combines the best qualities of an SUV with the best attributes of an EV. It can travel 234 miles on a full charge. And it's a Jaguar!
New Features and Revisions
All-new from the ground up, Jaguar's 2019 I-Pace features an all-new electric powertrain driving all four wheels, an advanced suspension that provides a surprising amount of off-road abilities, a full suite of safety and driver assists and Jaguar's latest InControl Touch Pro Duo infotainment system with a high-definition 10-inch screen. The traditional instrument display in front of the driver features a 12-inch configurable screen. The I-Pace offers 394 horsepower and 512 lb-ft of torque from two electric motors, one on each axle, that enable 0-60-mph acceleration of 4.5 seconds.