Ferrari 812 Superfast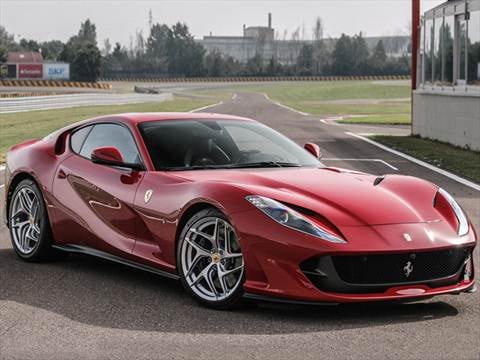 The 2018 Ferrari 812 Superfast churns out 789 horsepower, can dash to 60 mph in 2.8 seconds and has a top speed approaching 211 mph. With two seats, 12 cylinders and a $340,000 price tag, the 812 Superfast will likely do everything its name suggests, although it still isn't as quick as a McLaren 720S or Porsche 911 GT2 RS.
New Features and Revisions
The 2018 Ferrari 812 Superfast is all-new this year, replacing the F12 as the company's flagship. It's probably the best-performing V12 coupe in Ferrari's history, and also one of the most seductively styled cars in its class.