Ferrari 458 Speciale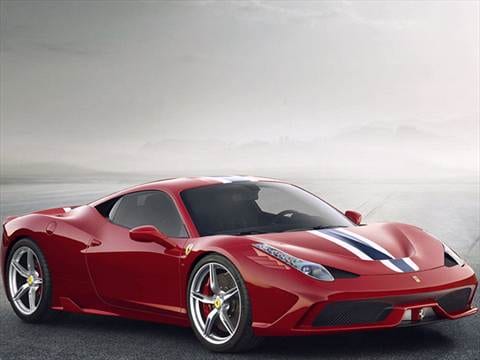 It's a cliche to call something an "instant classic," but the Ferrari 458 Italia and Spider deserve their place on lists of "best-ever Ferraris." With its incredible V8 engine, racing and road-going variants, and styling that's groundbreaking in function and aesthetics, we agree. The Ferrari 458 celebrates its final year in 2015, replaced by the new 488 GTB.
New Features and Revisions
This is the last year for the Ferrari 458, as it will be replaced with the upgraded, turbocharged 488 next year. However, we're going to go out on a limb and suggest that Ferrari won't be offering year-end clearance sales on them.
Other Model Years
2014
‑

2014 Ferrari 458 Speciale
(2014 model pictured)
New Features and Revisions:
The limited-production Ferrari 458 Speciale joins the 2014 lineup. It is basically a lighter, quicker, better-handling and more powerful version of the Italia. Side Slip Control software makes the Speciale the best-handling Ferrari in the 458 stable.
See how style, options and other factors can impact pricing in your area.