New Car Dealers Set to Ramp-up Pre-owned Sales
by
Matt DeLorenzo
|
May 30, 2014 11:53 AM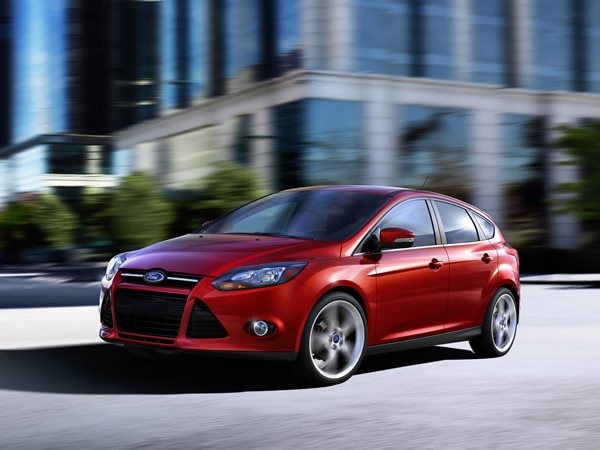 Every used car was a new car once, but also, every used car can be sold more times than a new one. And in that lies the key to future profitability for dealers. Now that the internet allows buyers to easily determine manufacturer invoice pricing, dealers are facing shrinking profit margins on new car sales. As a result, many of these retailers are shifting gears to emphasize more used car sales in an effort to build sales volume and revenue.
Also: The 12 Best Family Cars of 2014
According to Manheim Auctions' 2014 Used Car Market Report, which relies on data gathered by CNW Marketing Research, new car dealers sold about 15.6 million used cars last year, nearly matching the volume of new car sales. However, that number is dwarfed by the number of used vehicle transactions which totaled almost 42 million. According to Automotive News, dealers reported in data compiled by the National Automobile Dealers Association that they average a gross profit of $2,361 on used vehicles compared to about $1,200 for a new one. Consequently, franchised new car dealers are looking to take a bigger share of used vehicle sales as they hang onto cars they previously would have wholesaled off to independent dealers or sent to auction, look to offer more on trade for good condition used vehicles and among the big dealer chains, set up in-house auction/distribution systems to ensure that all locations have a good supply of pre-owned vehicles on their lots.
So, new or used?
There's no question that the new car market is fairly transparent when it comes to determining the costs, since buyers have ample access to pricing information (including dealer invoice), incentives and estimates like KBB's Fair Purchase Price to determine if they are getting a good deal or not. Buying used is an attractive proposition for a number of reasons: the initial buyer has taken the biggest depreciation hit; cars today are of higher quality and have better durability; more and more manufacturers are offering Certified Pre-Owned programs that include warranty and maintenance, and with a rebound in new car sales and particularly leasing, there is a growing supply of high quality used cars on the market.
The big question is how to get the best deal? These used vehicles present great profit opportunities for dealers because unlike new models, no two used cars are exactly alike due to wear and mileage. So this gives dealers latitude in how much they offer for trade-ins or how much they will pay for a used car at auction and on the flip side, they can use the condition or mileage of the car to command a price that may be higher than the average retail value. This flexibility in pricing translates into an opportunity to make more from used cars than new cars. But that doesn't mean the buyer can't get a good deal.
Also: 10 Best Sedans Under $25,000
Just as when buying a new car, consumers can arm themselves with used car values from KBB, compare these values with Fair Purchase Price for similarly equipped new cars or use the KBB's new tool offering used car buyers a new car purchase alternative. With the demand for used cars increasing and franchised dealers looking to get in on the action, look for better trade in offers and on the buying side of the equation, better warranty and maintenance dealers through certified pre-owned programs.
Popular at KBB.com