Toyota hybrids top 8 million in global sales
by
Bob Nagy
|
August 25, 2015 4:47 AM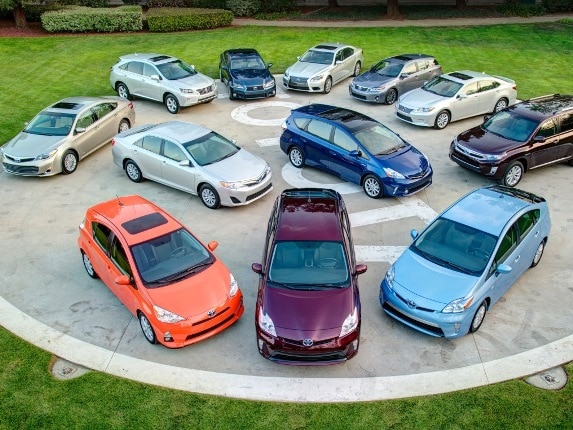 Ahead of the launch of the all-new 2016 Toyota Prius on September 8, Toyota announced that global sales of Toyota- and Lexus-branded hybrids have surpassed the 8-million unit mark. Toyota launched its first hybrid, the Prius -- in December 1997. And while it took 10 years to reach its first million in worldwide sales, this latest million-unit benchmark was achieved barely 10 months after the seven million mark. The automaker produces no fewer than 30 Toyota/Lexus hybrids as well as one gas/electric plug-in sold in more than 90 markets.
Also: Class of 2016 -- New Cars Ready to Roll
"Reaching that milestone would not have been possible without the support of our customers, the people who share our vision," a Toyota statement read. "We will continue to strive and develop cars that suit our various lifestyles as well as various regional characteristics."
Also: Kelley Blue Book Best Buy Awards of 2015
As for the cumulative impact on air quality, Toyota said its hybrid fleet has reduced the amount of CO2 emissions by 58 million tons compared to what would have been emitted by gasoline-powered vehicles of similar size and performance. They've also cut gasoline usage by approximately 5.82 billion gallons.