Nissan Teases an Image of a New Truck
by
Allyson Harwood
|
June 2, 2014 12:37 PM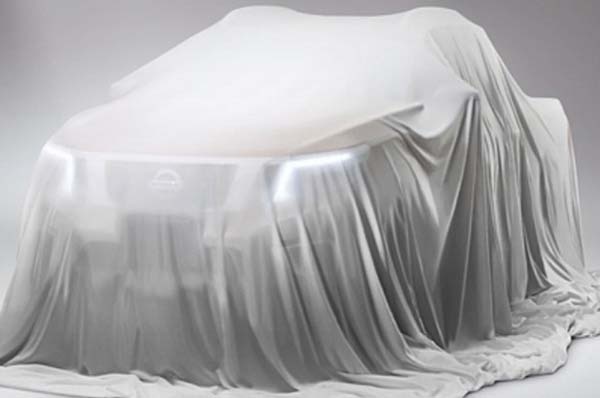 Truck fans rejoice! Nissan posted an image on its Instagram page that shows a pickup truck under a thin drape. The truck's headlights are on, and it appears that the new truck will have L-shaped LED accents around the headlights. The front end is certainly an update for the Nissan truck, whichever one it is.
And that's the big question. Which truck is hiding under the sheet? The current generations of both the Titan and Frontier trucks have been around for quite some time, as the Titan has been on the market since 2004 and the Frontier has been essentially unchanged since 2005. But even though both are overdue for updates, we've heard rumors that the next Titan will be shown at the 2015 Detroit Auto Show - and at that point we will probably hear more about the 5.0-liter Cummins turbodiesel engine that will be an option for the 2016 Titan. That leaves the Frontier as the most likely option for the truck that's in this photo.
Also: The Class of 2015 -- New Vehicles Ready to Roll
Adding more weight to that theory is that at the Chicago auto show earlier this year, Nissan showed the 2015 Frontier Diesel Runner Concept, which had a small Cummins turbodiesel under the hood. The concept wasn't necessarily confirming anything about the next Frontier, but it served as a way to get people excited about the Frontier, which was followed up by this image on Instagram.
Whatever the case, Nissan's Instagram post said that "there is a special member of the Nissan family on the way" and that its due date is June 11. We will learn that day what was under the sheet - and what's under the hood of the new Nissan pickup.
More Nissan news...