Nissan concept may preview next LEAF
by
Bob Nagy
|
October 23, 2015 10:48 AM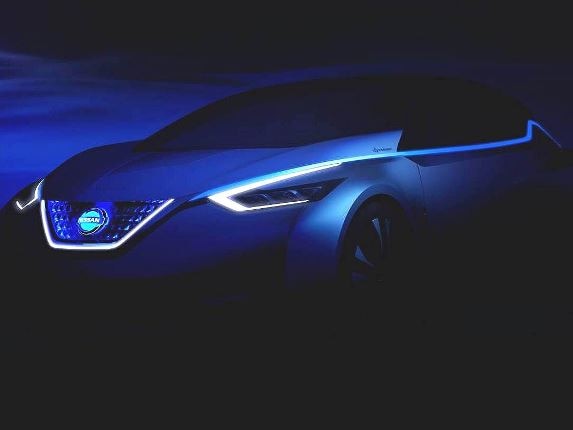 Nissan has released a shadowy glimpse of a yet-unnamed concept it will reveal in full at the Tokyo Motor Show. Calling it a "future vision of car intelligence and electrification," Nissan offered no other details on this design exercise. With Renault Nissan Alliance chief Carlos Ghosn promise to have "fully autonomous" vehicles on the road by 2020, it will be interesting to see what, if any, self-driving capabilities the car may introduce.
Also: Class of 2016 -- New Cars Ready to Roll
On the EV side of things, this intriguing Nissan one-off also is believed to offer an early look at styling cues and powertrain elements that will be found in the next-generation Nissan LEAF -- as well as in other future Nissan EV models that might be spawned as part of an ongoing zero-emissions effort. A new LEAF is expected to launch sometime in 2017, and speculation persists that it will offer more than double the 107-mile per-charge range of the upgraded battery pack fitted in the 2016 LEAF.